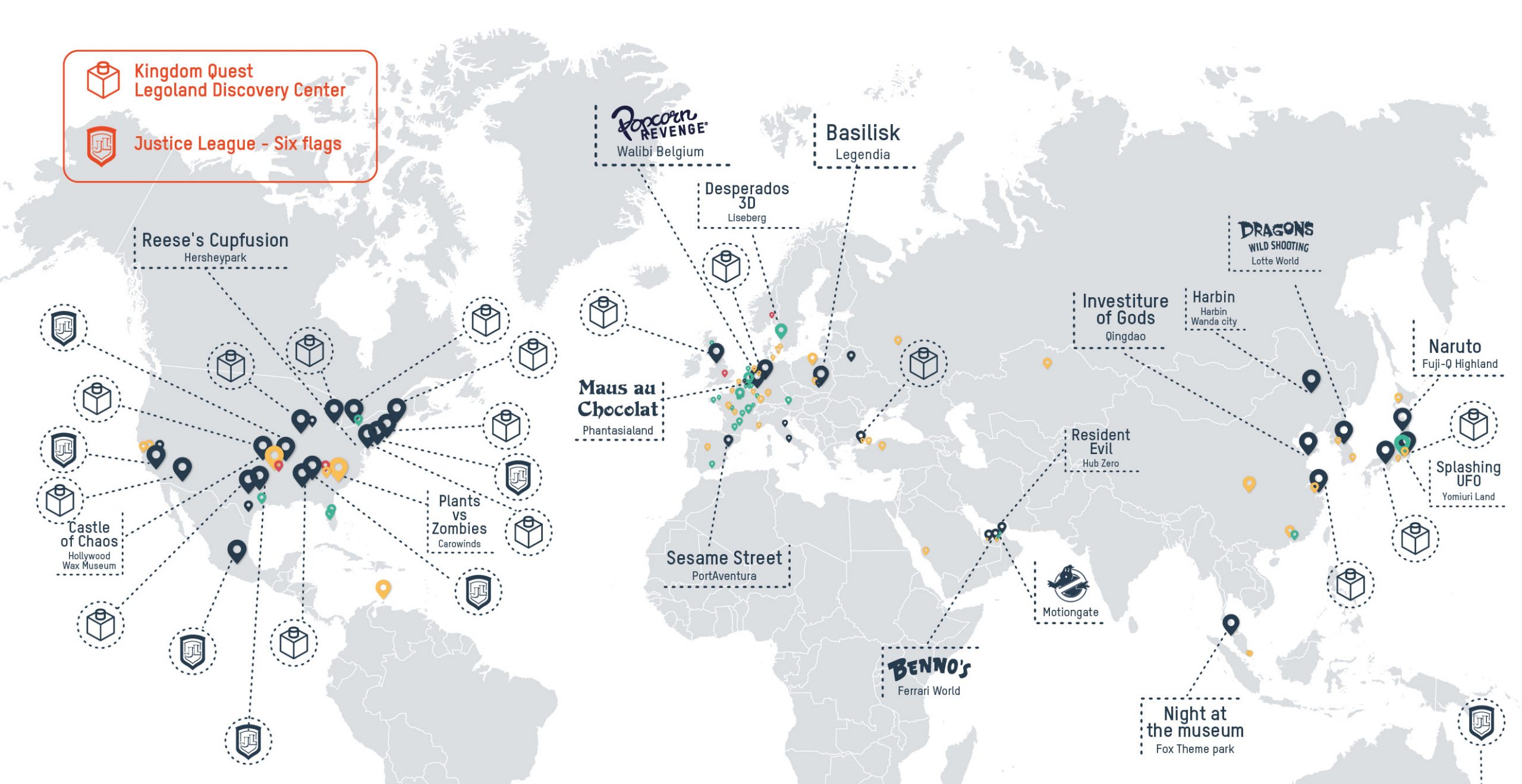 EVERYONE TO ENJOY INTERACTIVE ATTRACTIONS
Founded in 2001, Alterface pioneered interactivity in the market and excels in everything that requires visitors to act and react. The company's signature attractions such as interactive theatres and dark rides have become a reference and inspiration to the market. Headquartered in Belgium, the team takes great pride in being present in reputed parks with over 300 interactive projects across the globe. The local Asian offices, based in Singapore and in Shenzhen, ensures an efficient project management and maintenance support for the Asian region
CEO Stéphane Battaille's mission is to make the powerful Alterface technology together with his team easier accessible so more people can enjoy interactive attractions, from small theatres to larger rides.
Vendors and ride manufacturers can broaden their offering by plugging our interactive technology into dark or water rides, roller coasters and theaters. Park owners get easier access to affordable media-based rides with high throughput and ROI. And guests can enjoy a broader spectrum of immersive experiences!

Stéphane Battaille, CEO
CREATIVE INTERACTIVE TECHNOLOGY
Alterface's Creative Division team is seasoned in concept and ride development, as well as storytelling and game play, delivering high-quality turnkey solutions. The Technologies Division develops and implements interactive technologies for attractions in cooperation with industry partners. Alterface's strengths reside in a strong team of dedicated experts and an extensive network of worldwide partners, creating cost-efficient and customized attractions with great throughput and high durability.
The five interactive modules include: CREATION for design, gameplay, storytelling and media; INTERACTIVITY with detection and shooting systems, interactive media and content; TECHNOLOGY for show control, ride & vehicle management, AV & technical design; PROJECT MANAGEMENT for production, installation and training, and MAINTENANCE.