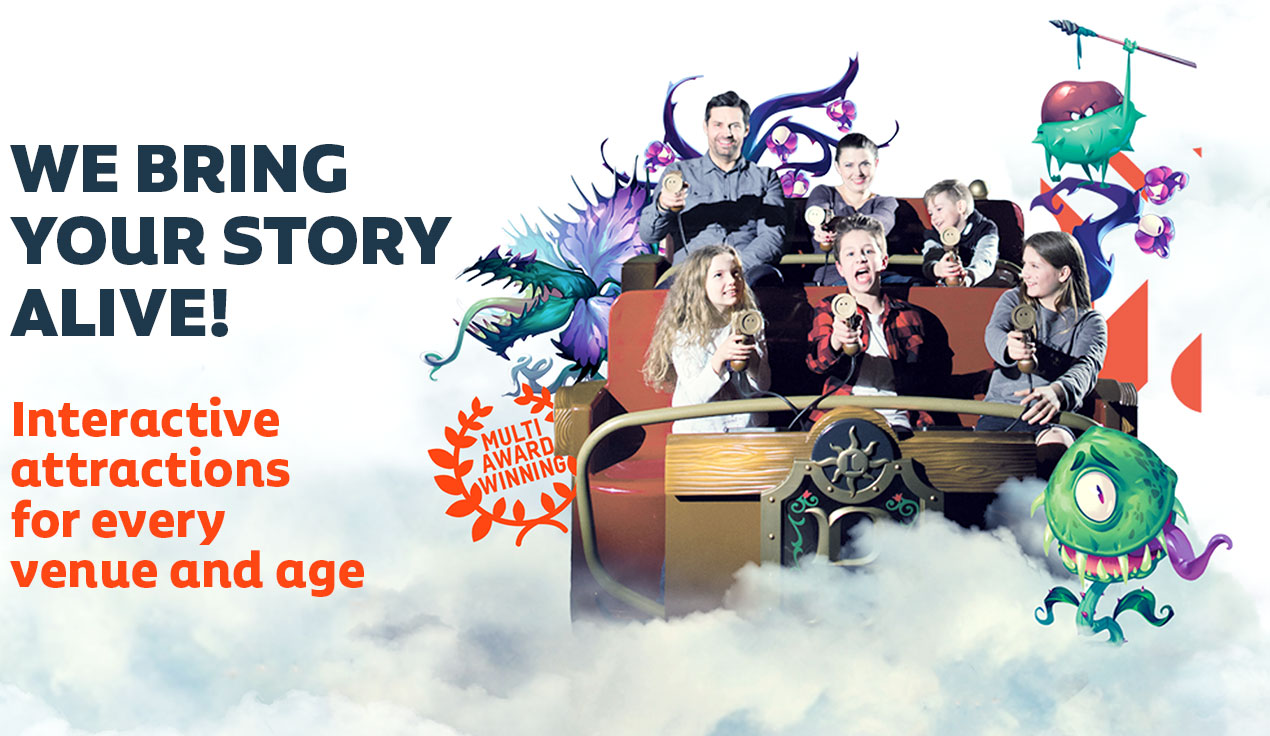 Every day we take pride and joy in being on the side of our partners and clients to create quality media-based interactive attractions which unite friends and families.
Our involvement can vary from one project to another, from providing "just" the technology to producing complete turnkey attractions. Yet in every project we always strive to achieve a perfect balance between technology and emotions, reflecting a long-lasting "sense of purpose".
Interactivity brings the story alive!


The Alterface team matches the devices and technology with attraction theme and audience. Our system is versatile and can be adapted to any requirements, interconnecting and managing all ride components. We develop the optimum device design and type of interaction to enhance the experience. Alterface experts ensure that screens, physical sceneries, animatronics, FX, audio, vehicles and all other ride element are completey aligned and synchronized. Our technology is a means to just one end: entertaining visitors and making sure they can fully enjoy the ride!
Perfect solution for every venue
Alterface can fit your attraction in any space, small or big, indoor or outdoor, open space or with walls and pillars.
Your infrastructure constraint becomes the creative challenge to our team!
INTERACTIVE THEATRE
Designed to be located in almost any building in a park ,easily provided as turnkey project, it can host from 9 to 30 visitors at the same time.
INTERACTIVE DARK RIDE
Media-based and themed dark ride in vehicles, immersing visitors in story. Interactivity through shooting at digital & physical objects. High re-ride rate!
ACTION LEAGUE
Unique mix of tournament, interactive gaming and motion! Multiple teams compete against each other up to a final winner, featuring an ultra-dynamic multi axis rotation.
WANDER
A software-based solution for the design and activation of adventures taking places in themed venues, where thousands of visitors can play at the same time and with multiple days of content dynamically adjusted to their actions.
ERRATIC RIDE
Non-linear ride with 'erratic' unpredicted route and gameplay. Increases fun and repeatability. Ideal for spaces with pillars, dead-ends and other restrictions.
INTERACTIVE WALKTHROUGH
Players step into the game and can freely move around. Laser devices allow targeting on screens or physical objects.
Successful interactive attractions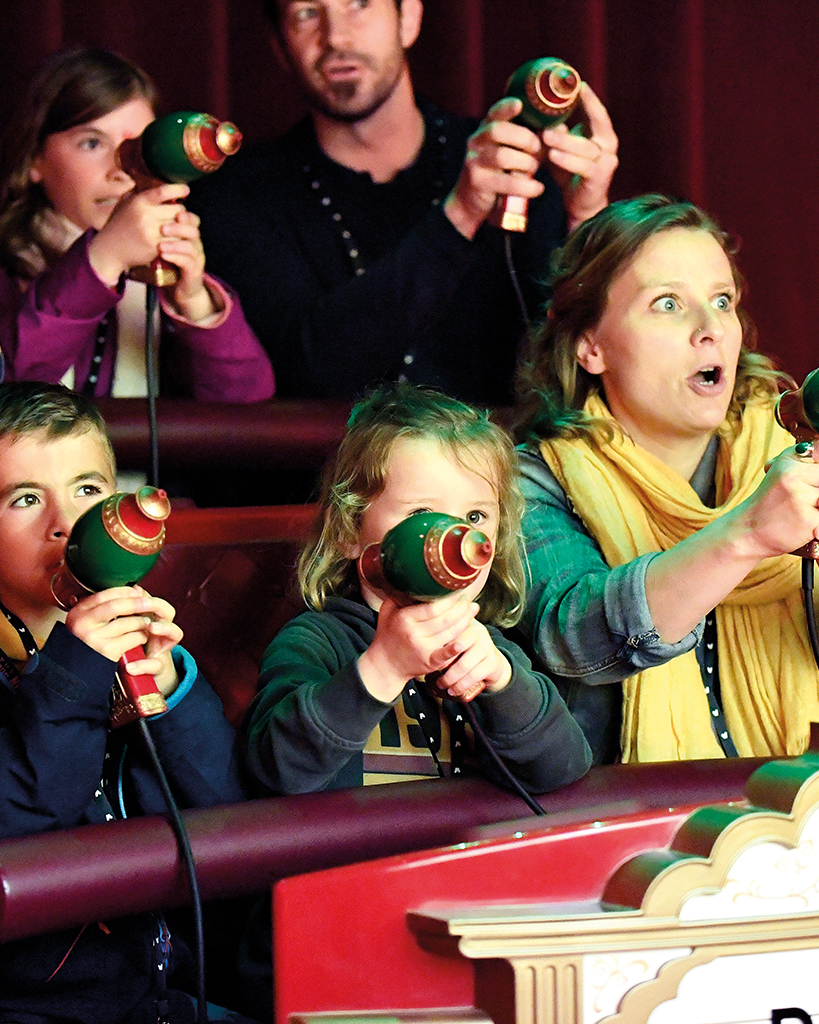 This new ride generation is refreshing and innovative. The Erratic® Ride will without any doubt be a great addition to our park. Based on Alterface's track records and the quality of our relationship, we totally trust them to deliver our visitors an experience that will be immediate, simple, playful and extremely effective!
Jean-Christophe Parent, CEO of Walibi Belgium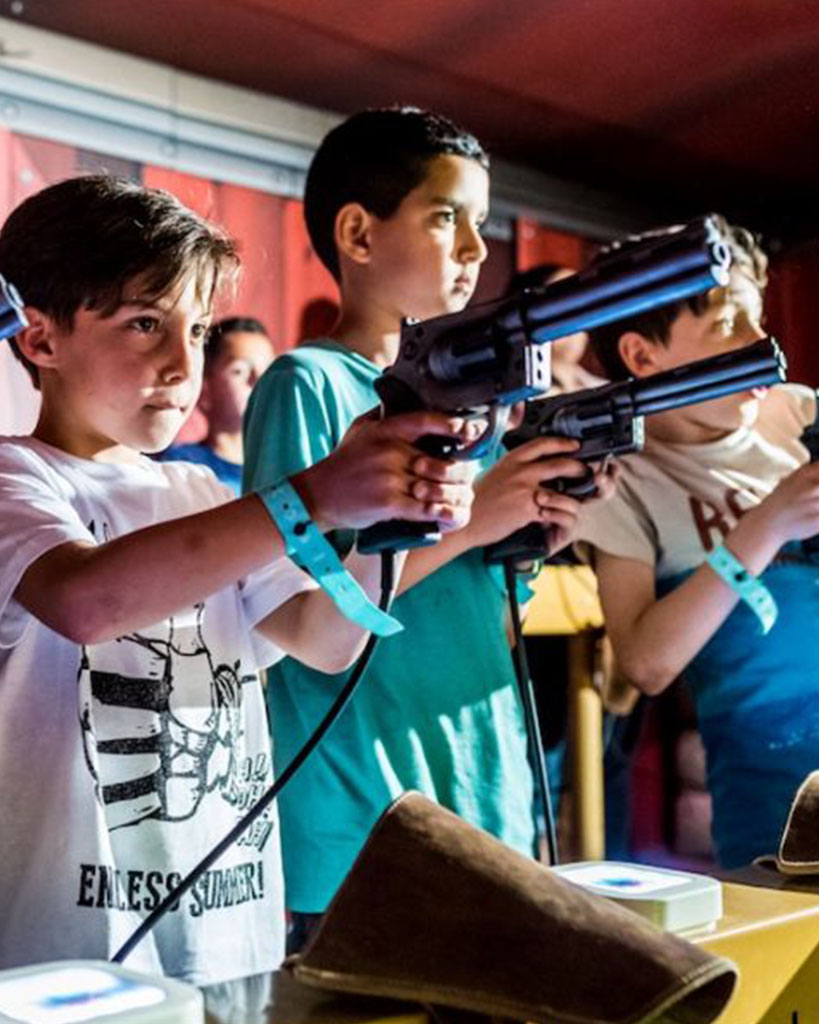 We successfully developed our plant hunt idea together with Alterface into a unique and all-interactive digital attraction. Our team truly enjoyed the ooperation during planning and implementation. Le Kinétorium is one of the most advanced interactive theatres and offers a thrilling experience from queueline to exit, we are very proud of it!
Thierry Rétif, Art Director of Grumpy Productions
Expert team at your service
Whatever the size of the project and whatever the scope, we always keep one single goal in mind: providing the highest quality and service level!
This is not only about achieving what we have been contracted for, but ensuring that the attraction will be unique, in the hearts of your visitors and in the eyes of fellow industry members. Many Alterface rides have been rewarded by the industry's most prestigious awards. This is the result of solid teamwork and dedication, every day again, for every project and every customer across the globe.
Founded in 2001 and headquartered in Belgium, Europe, Alterface leads the market with innovative interactive technologies for dark rides and visitor attractions.
Global Partners at your service