THE MOST UNPREDICTABLE JOURNEY
YOUR VISITORS ARE GOING TO TAKE
The Erratic Ride combines our love for storytelling, group experience, Interactive Dark Rides and the best features of the Interactive Theater with an unexpected twist: the experience is always different. The vehicles will go in different rooms every time, but they will reunite in a ballet in the center of the attraction. Visitors will not be able to guess the next journey they will see, while we still provide state of the art interactivity and added secrets target to collect.
USER EXPERIENCE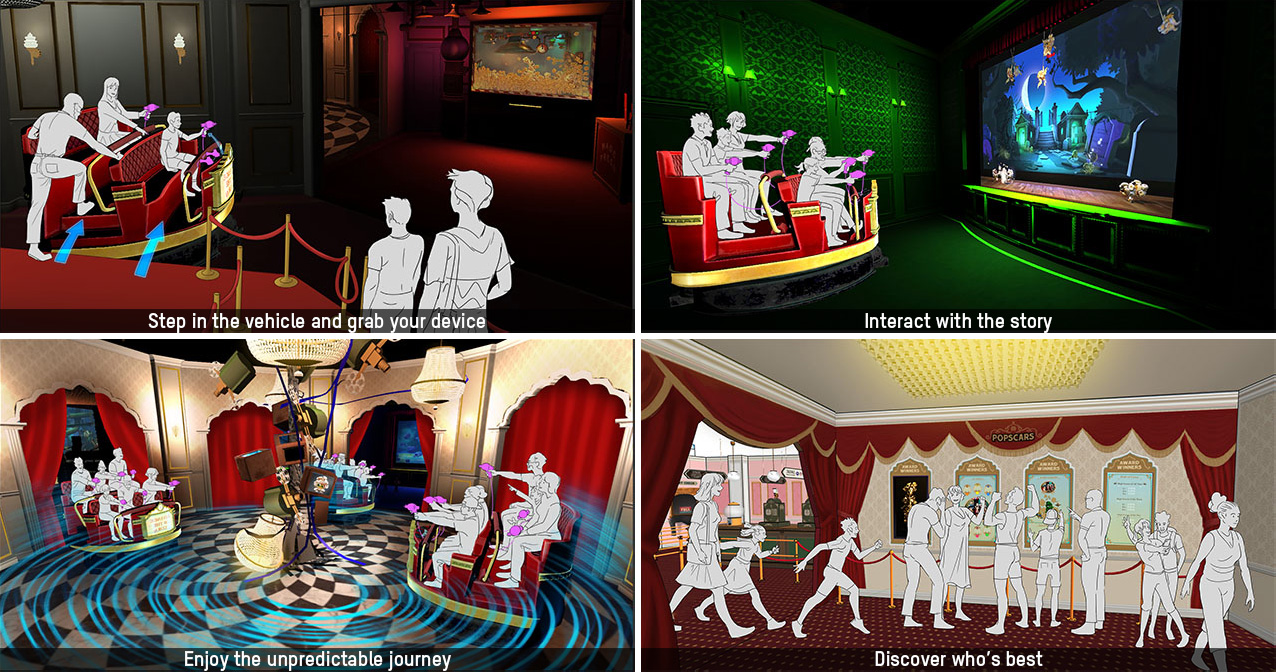 Unique advantages:
Unpredictable journey
Combines the advantage of a group experience in the central room and individual story telling in the external rooms
Small footprint, easy to install in building with a lot of limitations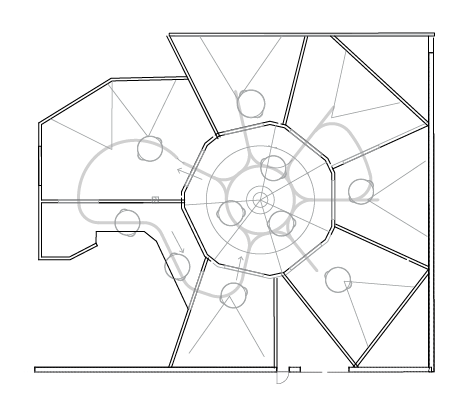 Included in the package:
Vehicles path decision software
Custom designed interactive device
integrated in the vehicles
Interaction detection system
Image generator for classic or stereoscopic games
Audio generator for 7.1 audio system
Show control
Interactive targets
Operator panel
Content from existing catalog
In ride picture
Hall of fame
+ Available options
Monitoring technology
Preshow
Photostore
Custom content
Audio in interactive devices
Hall of fame outside of the ride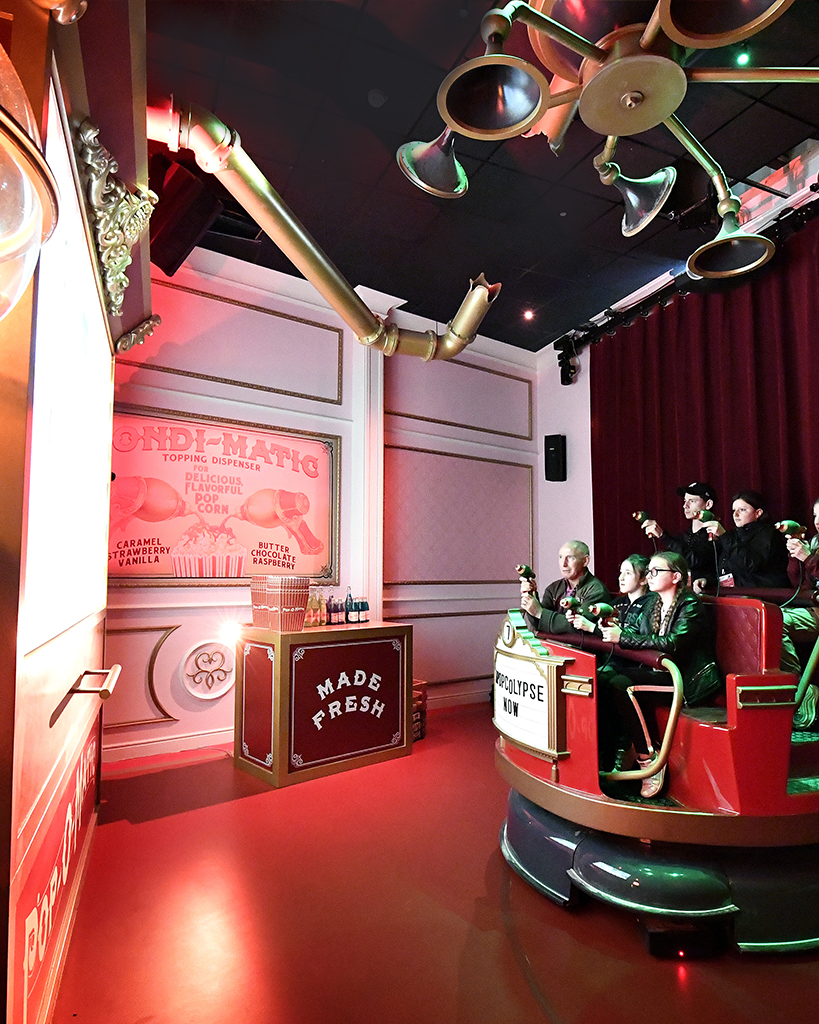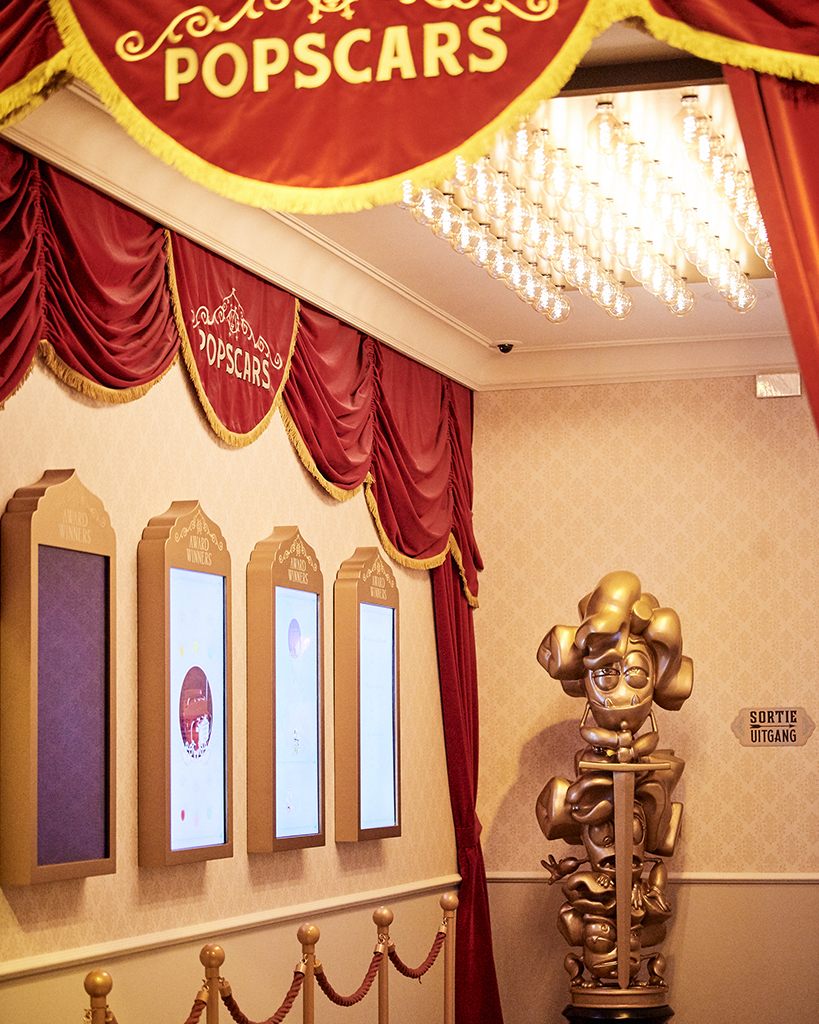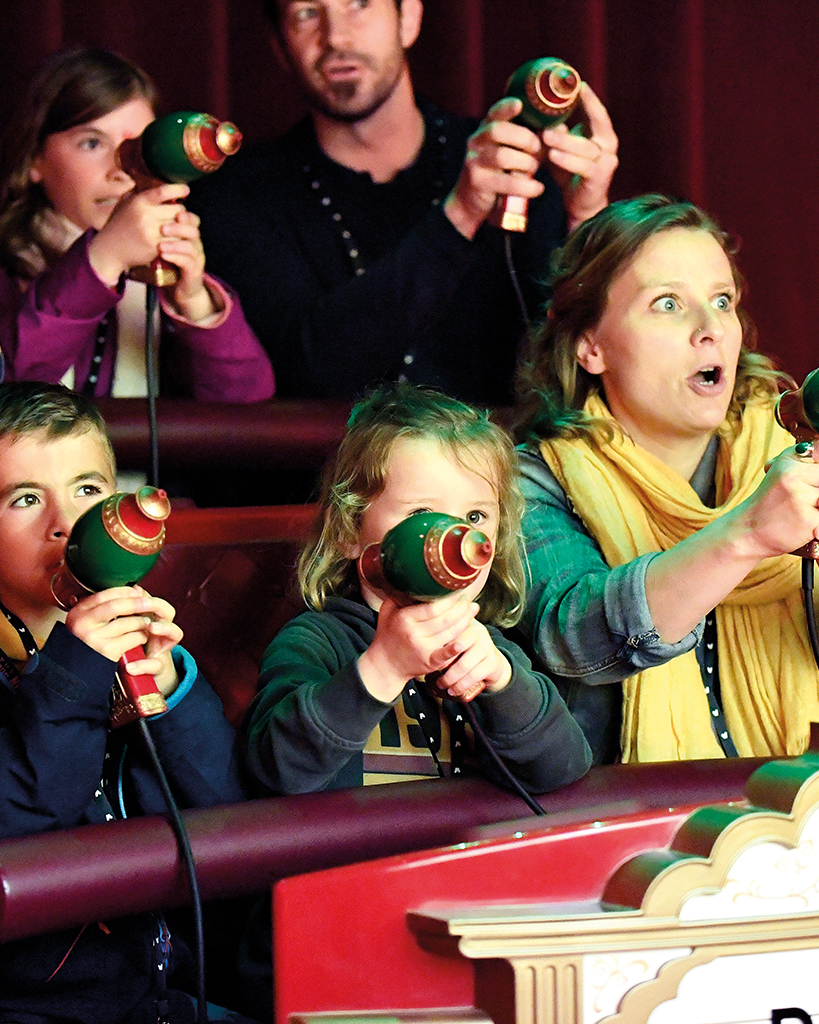 Download the full brochure