DRAGONS WILD SHOOTING, Lotte World, South Korea
INTERACTIVE DARK RIDE
#supplying interactive technology
MIXED MEDIA DARK-RIDE, 2013
Easter eggs
Personalized experience
High-capacity family attraction 
The mission by Korea's number one indoor park Lotte World was clear: a very sophisticated, super compact and very high-capacity attraction suitable for the entire family.
Alterface's Salto™ technology was the only one on the market capable of making the Dragon's Wild Shooting ride completely interactive. Alongside the best theme creators, engineers, media maker and vehicle provider, Alterface enjoyed inter-activating this fun and playful mixed-media dark ride. It is a major step away from the typical applications featuring clearly identified targets. In Dragons Wild Shooting all targets are invisible and players of all ages take great pleasure in searching and detecting them. Eventually this results in ever increasing scores and repeat visit of what has become one of the highest rated attractions in Lotte World.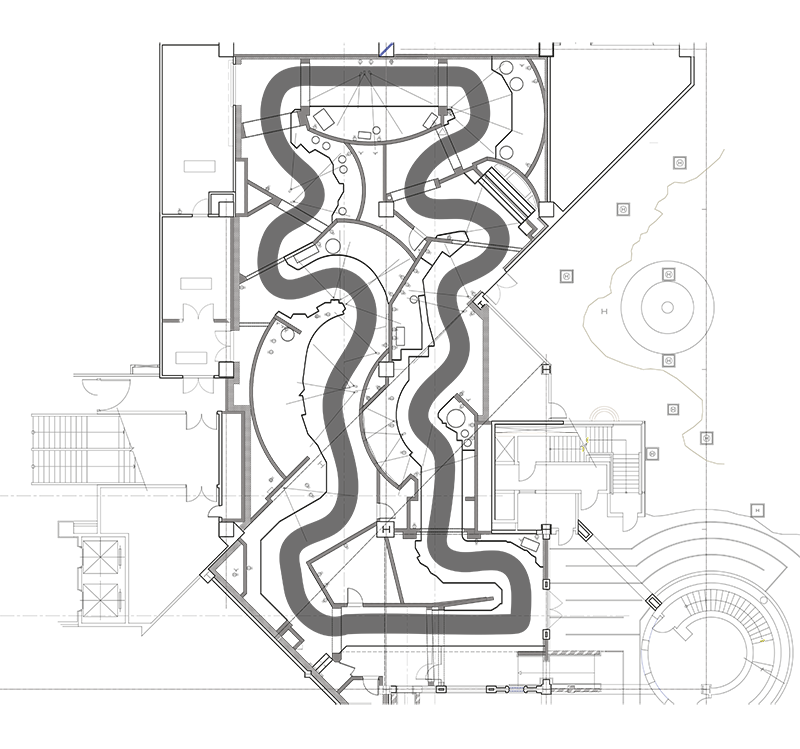 KEY DETAILS
Design: The Hettema Group
Media Studio: Pure Imagination
Ride Vendor: ETF
Footprint: 700 m² (7.535 ft²)
Throughput: 800 pph
Duration: 3,30 min.
Interactive device: Portable device
Number of Vehicles: 12 Multi-mover
Vehicle Capacity: 5 players per vehicle
Media: 2D
Number of interactive Scenes: 8
Number of screens: 18
Physical targets: Yes
Hall of fame: Yes
Special feature: Interactive mapping
on animatronics
By hitting targets passengers can trigger a variety of effects including air-blasting 'firework dragons', exploding powder kegs and eyebrow-scorching heat blasts. The combination of effects vary from ride to ride, ensuring Dragons Wild Shooting offers a personalized experience that encourages guests to ride again and again.

Park World Magazine