Harrington Flint's Island Adventures, Fantasy Island, UK
INTERACTIVE DARK RIDE
#supplying interactive technology
MIXED MEDIA DARK-RIDE, 2022 
Harrington Flint's Island Adventures revolves around famed explorer and treasure hunter Harrington Flint, who once again comes face-to-face with his nemesis Professor Crow who has found the cursed book of Xibalba and is on a mission to raise an ancient Mayan God of War and take over the world. Only the riders can help Harrington Flint to defeat Professor Crow by fighting off his army of the dead!
The ride was designed by the Mellors Group, the park's operator, which assembled its own team of suppliers. Alterface's shooting devices were already featured in the five ETF Mystic Mover vehicles acquired from a former dark ride in the United Arab Emirates.
In this brand-new adventure ride, visitors will be immersed in a new world, travelling through portals, taking aim and shooting down Mayan zombies, and putting themselves to the test as they fire away at Professor Crow.
A nice touch comes at the start of the attraction as riders shoot at a sliding door which opens unexpectedly to reveal the rest of the ride. In total there are five scenes, using a mix of media and physical content. The Fantasy Island team has been smart and used existing elements inside the park's pyramid building such as concrete, rocks and pillars and integrated them to the ride's theming.
KEY DETAILS
Design: Mellors Group
Media Studio: 31 Degrees
Ride Vendor: ETF Ride Systems
Footprint: 350 m² (3767 ft²)
Throughput: 240 pph
Duration: 5 min
Interactive device: Portable device
Number of Vehicles: 5 Trackless mystic mover
Vehicle Capacity: 6 players per vehicle
Media: 2D
Number of interactive Scenes: 5
Number of screens: 8
Physical targets: Yes
Hall of fame: Yes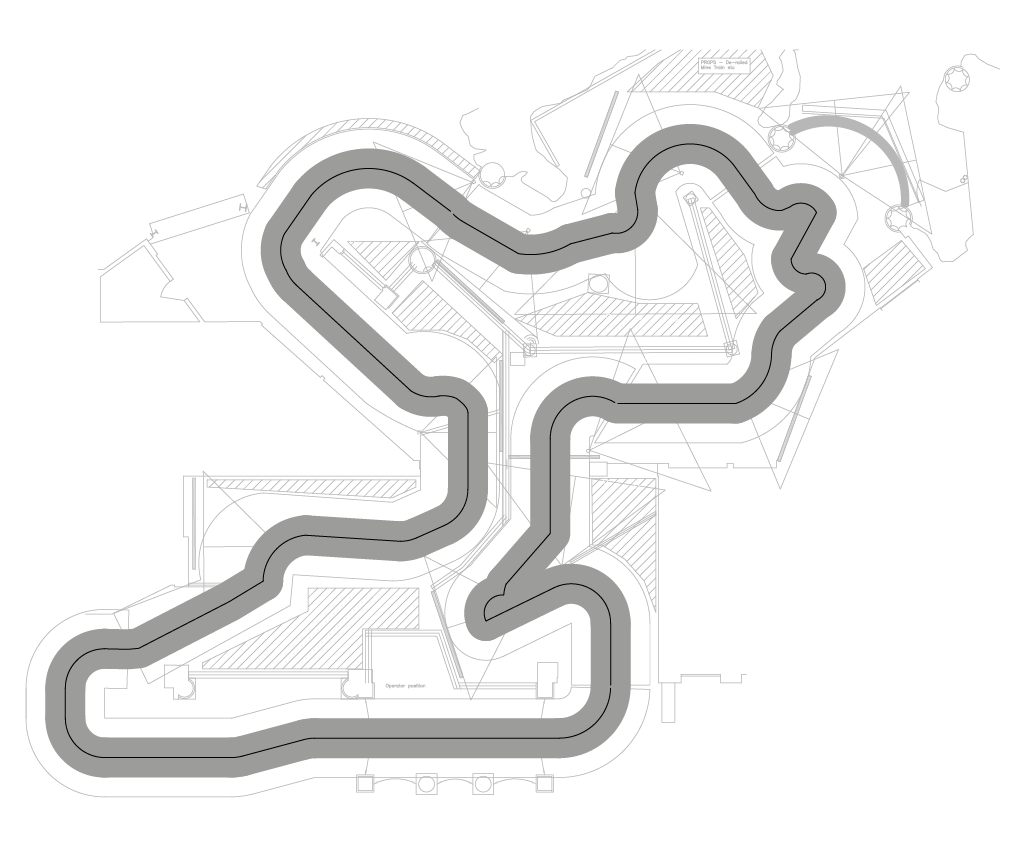 "Alterface and ETF were great to deal with, and had a lot of patience when working with our guys on site. Among other things, they changed the intensity of the guns to make the shooting quicker and more responsive".

James Parker, Director of Operations and Business Development at Fantasy Island