Maus Au Chocolat, Phantasialand, Germany
INTERACTIVE DARK RIDE
#supplying interactive technology
FULL MEDIA DARK-RIDE, 2011
Multiple awarded
Dark ride evergreen
Europe's top family attraction
Phantasialand is known for leaving nothing to chance, each ride in the park is a masterpiece of design and storytelling with an eye for detail. Alterface developed the advanced Maus
Au Chocolate dark ride featuring 3D animation and special effects in a famous Berlin bakery. In order to get the very impressive "ballistic" shooting capability, innovative 4D shooting technology was applied to hit the hungry mice with the chef's piping bag.
Combined with a whopping total of 48 3D screens and a stunning theming, this ride has quickly become one of the park's favorites. Its flawless operations with high-level digital animation appeal to a wider public. It has been for years Europe's best family attraction, receiving multiple awards. This demonstrates the long lifecycle and sustainability of this popular attraction.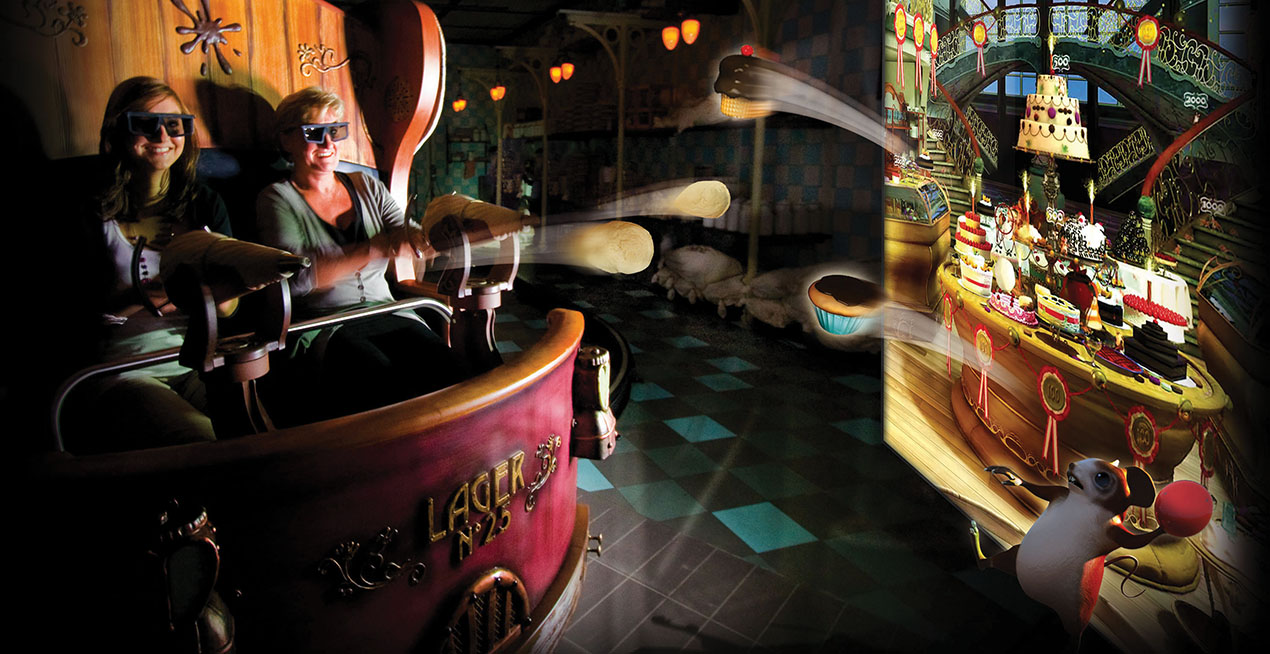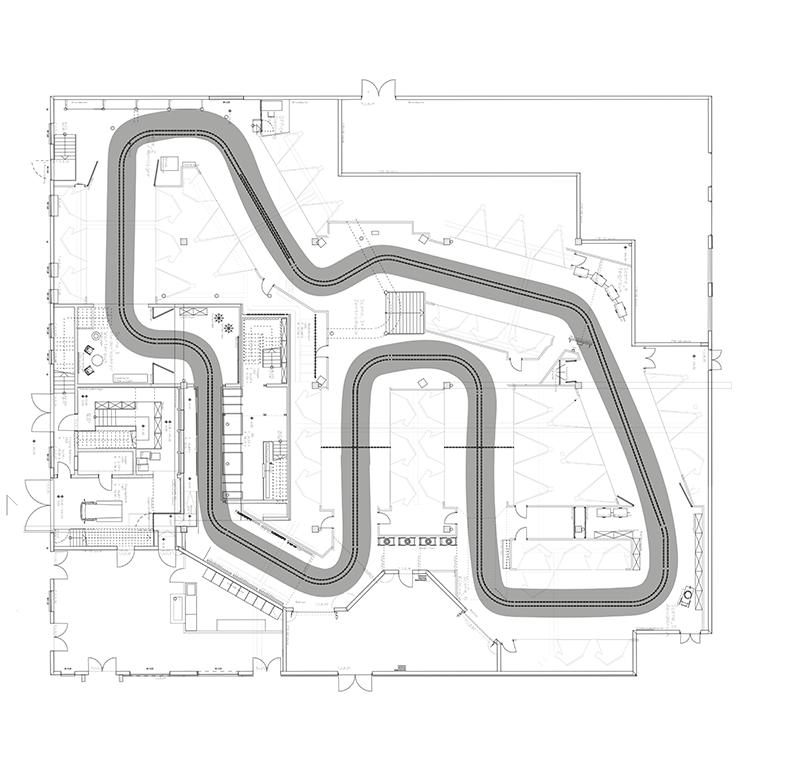 KEY DETAILS
Design: Daman Studio
Media Studio: Alterface
Ride Vendor: ETF
Footprint: 1800 m² (19.375ft²)
Throughput: 960 pph
Duration: 6 min.
Interactive device: Fixed shooting device
Number of Vehicles: 27 track bound Multi-mover
Vehicle Capacity: 4 players per vehicle
Media: 3D
Number of interactive Scenes: 7
Number of screens: 42
Hall of fame: Yes
Special feature: 2 players in competition
per screen
Maus au Chocolat remains a top attraction at Phantasialand. The content is very funny with sharp ideas, offering visitors a total and special experience with 100% reliability regarding theme, technique, games features & quality. Alterface is always keen to find a solution together, turning our ideas into real-time quality projects.

Sebastian Jonas,
Quality Manager, Phantasialand