Popcorn Panic, Hamanako Palpal, Japan
INTERACTIVE THEATRE
#supplying interactive technology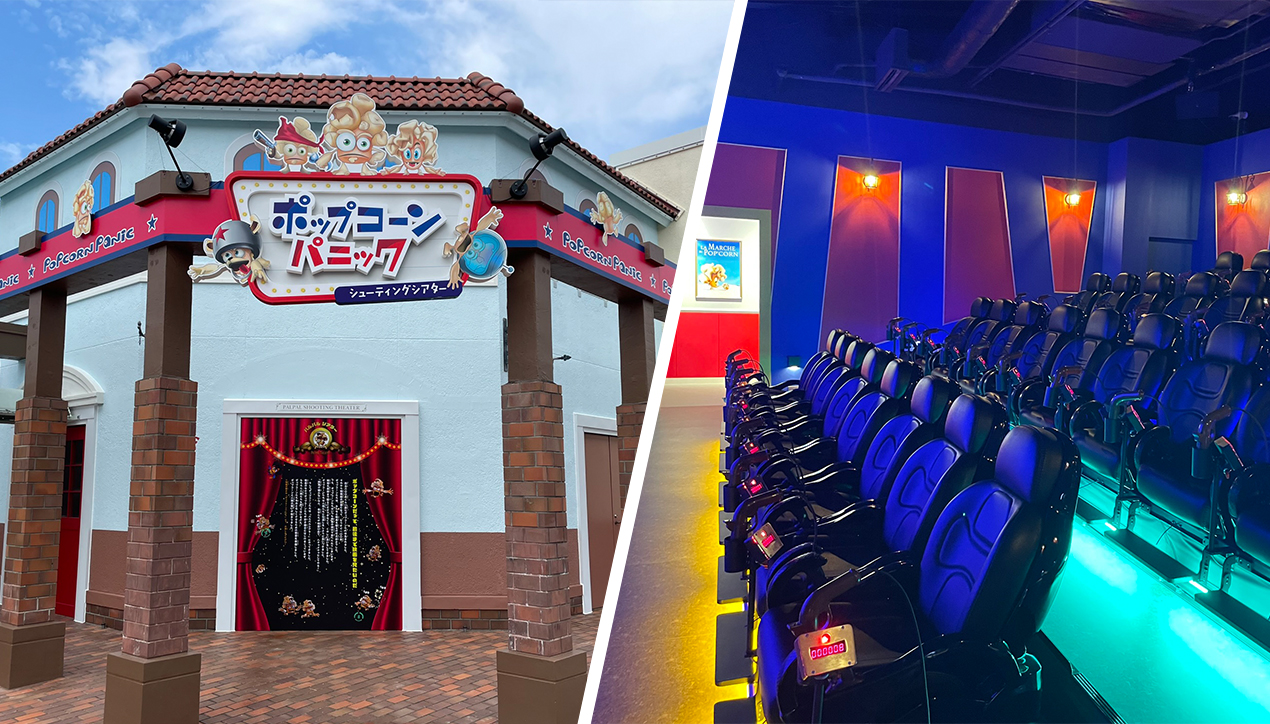 FULL MEDIA INTERACTIVE THEATER, 2023
Cutting-Edge Interactive Theater
Beloved Popcorn IP Success
Multisensory Immersion
Nestled within the idyllic Hamanako Palpal amusement park, on the serene shores of Lake Hamana, Alterface proudly introduces "Popcorn Panic." As a cherished family destination, Hamanako Palpal offers picturesque views and wholesome entertainment for all ages. The attraction takes center stage in a new dedicated theater, inviting visitors of all ages to restore cinematic harmony after mischievous popcorn characters disrupt the screen. Armed with interactive devices, guests embark on a mission to restore order to the movies, making this immersive interactive theater a must-see experience for both local families and international guests.
In close collaboration with our partner Watanabeyuka, this marks our third successful venture! At the heart of this project, we've contributed our cutting-edge interactive technology and unrivaled gameplay expertise, and for the very first time our beloved "Popcorn Revenge" IP, as well.
Making their Japanese debut, the playful popcorn characters have already captured the hearts of many fans!
Enhancing the adventure, SHUQEE's multisensory motion seats fully plunge guests into the action. These seats vibrate, move, and engage the senses, intensifying the thrill of restoring cinematic balance.
"Popcorn Panic" invites you into a world where laughter, technology, and wonder unite, crafting moments that become cherished memories!
KEY DETAILS
Design: WatanabeYuka
Media Studio Main Show: Alterface
Media Studio Preshow: WatanabeYuka & Curiosity Japan
Footprint: 162 m² (1740 ft²)
Throughput: up to 330 pph
Duration: 10min.

Interactive device: Portable device
Number of Seats: 33
Seat Type: Gimmick seat
Media: 2D
Hall of fame: Yes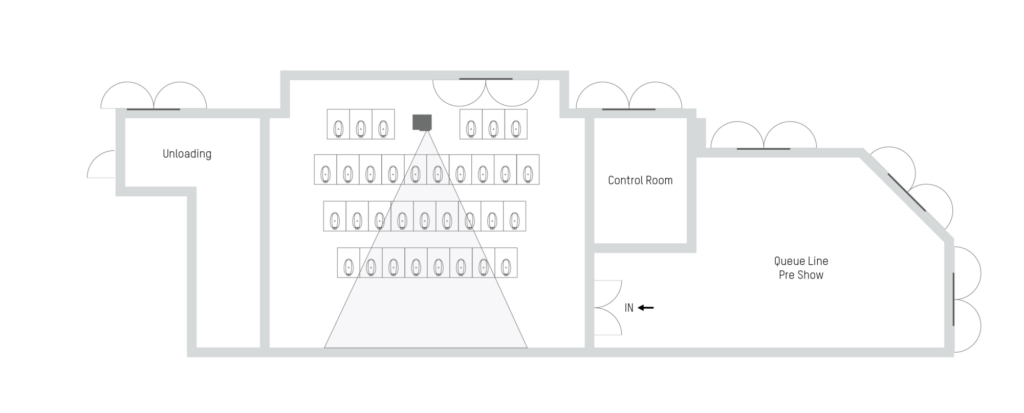 Our partnership with Alterface dates back to 2009 with the launch of Pirate Plunder at Hamanako Palpal. In 2017, Tokyo Joypolis introduced another Pirate Plunder ride, this time locally manufactured in Japan. Popcorn Panic marked our first venture in integrating Alterface's system with SHUQEE's (China) specialized seat technology. I believe Alterface is a wonderful partner with the ability to adapt to any situation. We're enthusiastic about continuing to create thrilling attractions together!

Kaz Kobayashi , CEO at Curiosity Japan