Popcorn Revenge, Walibi, Belgium
ERRATIC DARK RIDE
#Turnkey solution
NON LINEAR ERRATIC DARK RIDE, 2019
Customized experience
Unique choreography
Alterface proprietary IP & broad merchandising range
The new and compact Erratic® Ride is the perfect example of a next-generation attraction which offers a more dynamic media experience. This visitor-centric ride ensures smooth transitions from one scene to another on a limited footprint.
The first installation took place at Walibi, one of the largest parks in Belgium and owned by Compagnie des Alpes. The story and theming is developed around Popcorn Revenge®, the new Alterface proprietary IP, and operated by trackless Multi Mover vehicles of ETF Ride Systems.
The fun and versatile characters of Popcorn Revenge® will boost ride dynamics, fueled by a flurry of projection techniques, video mapping and special effects. Combined with a unique touch of choreography, it is an ideal IP for parks of any size and visitors of any age.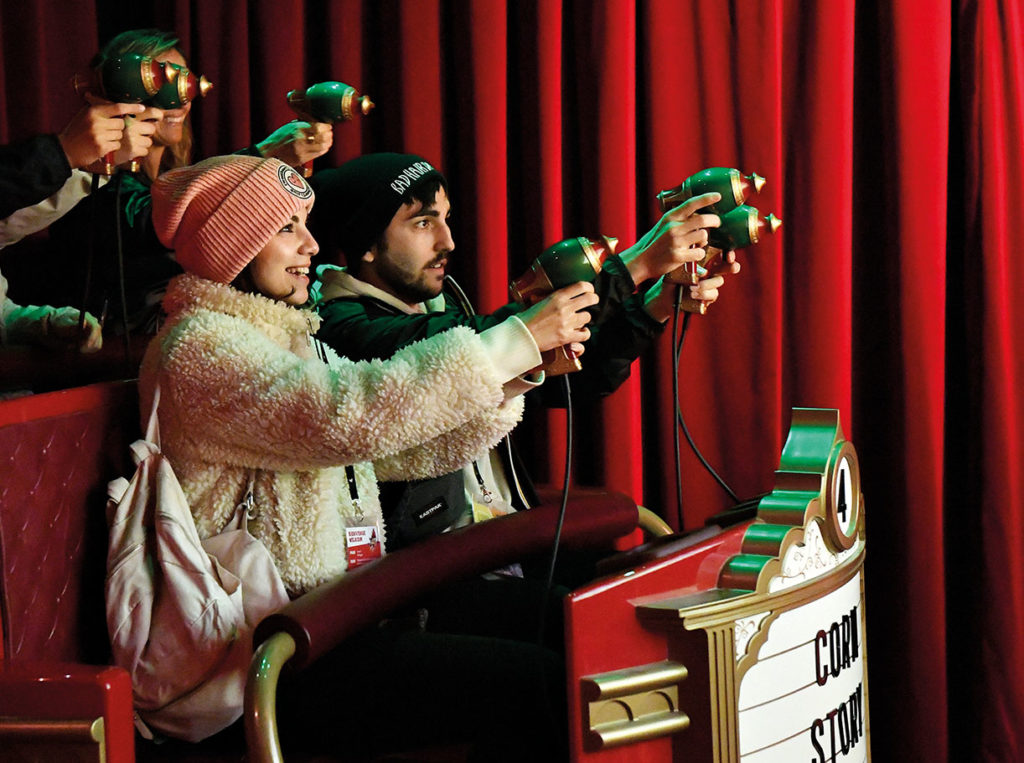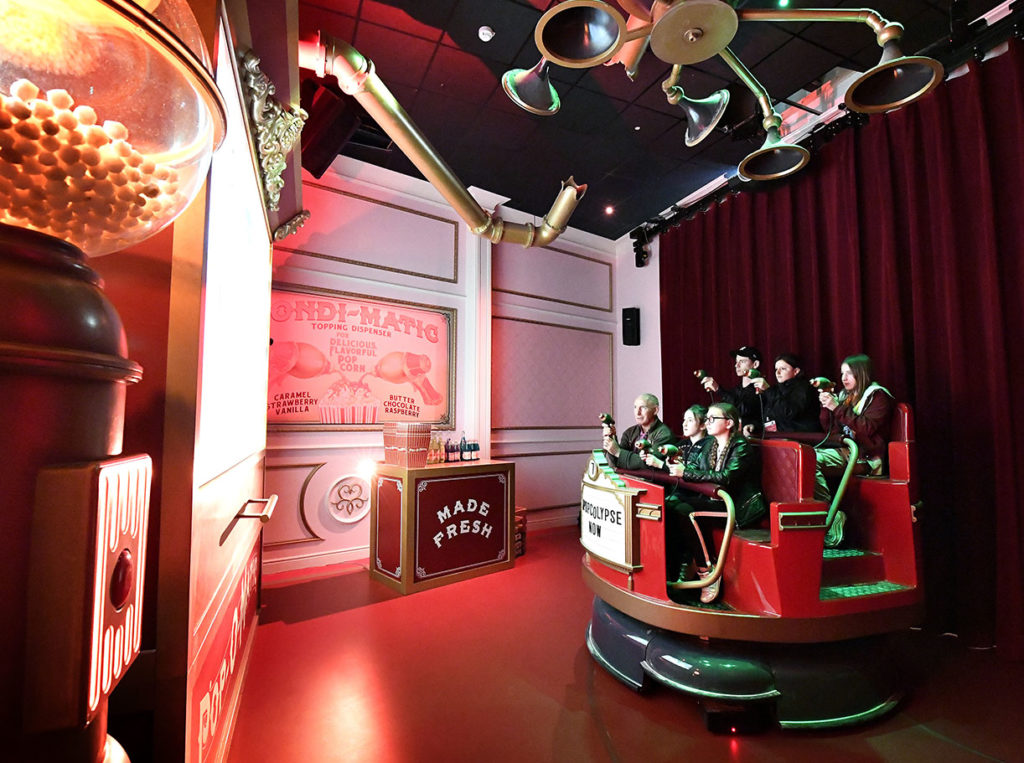 This new ride generation is refreshing and innovative. The Erratic® Ride will without any doubt be a great addition to our park. Based on Alterface's track records and the quality of our relationship, we totally trust them to deliver our visitors an experience that will be immediate, simple, playful and extremely effective!

Jean-Christophe Parent, CEO of Walibi Belgium
KEY DETAILS
Design: Alterface & Jora Vision
Media Studio: Alterface
Ride Vendor: ETF
Footprint: 400 m² (4305 ft²)
Throughput: up to 500 pph
Duration: 4,30 min.
Interactive device: Portable device
Number of Vehicles: 7
Vehicle Capacity: 6 players per vehicle
Media: 2D
Number of interactive Scenes: 7
Number of screens: 6
Hall of fame: Yes
Physical targets: Yes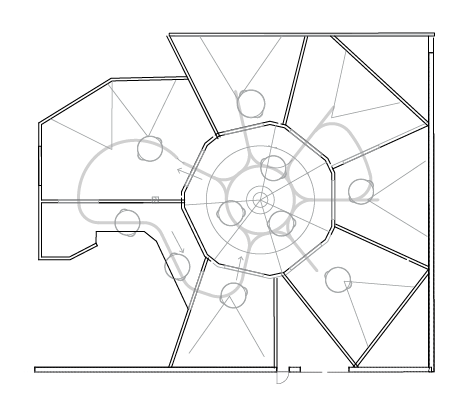 Of all the nominations reviewed by the Thea Awards Committee, this attraction, hands down, had everyone grinning from ear to ear.

Thea Awards Committee