The Smurfs' Adventure, Plopsa Station Antwerp, Belgium
INTERACTIVE DARK RIDE
#supplying interactive technology
Mixed-Media Dark Ride, 2016
Advanced screen interaction
Passive magic wand tracking
Open front vehicle
The Smurfs' Adventure for family indoor park Plopsa Station Antwerp had to be magical and very accessible for kids, yet following strict IP guidelines. Alterface dug into their 3D Vision background to develop a system that can track movements of passive wands in front of a screen. No electronics in any player's hands, just a magic wand to help the Smurfs accomplish their mission in the forest.
This patented technology brings a totally new dynamic to the way people interact with screens. It creates an interesting balance between the not so natural hand-gesture detection and the sophisticated circuitry of the interactive devices.
Vehicles, lighting, video and audio integrate seamlessly for instant reactiveness. A variety of movements can be detected by an innovative approach of the magic wand tracking, making the experience more immersive and fun. Furthermore, the open front of the vehicle is exposing the players and therefore enhancing their immersion in the action.
"The Smurf attraction features a high-tech and innovative concept but above all offers great entertainment to our visitors. We do share this same visitor-centric approach with Alterface and I'm very proud of what we have accomplished!"

Wim Hubrechtsen,
Comics Station Antwerp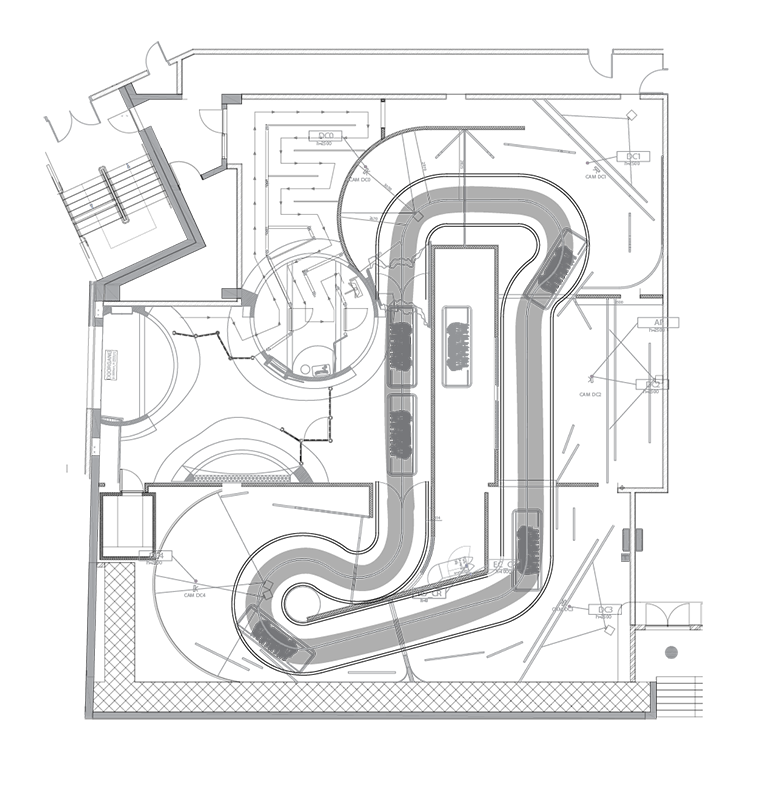 KEY DETAILS
Design: Julien Bertevas
Media Studio: IMPS
Ride Vendor: Gosetto
Footprint: 350 m²
Throughput: up to 360 pph
Duration: 3,30 min.
Interactive device: Magic Wand
Number of Vehicles: 6
Vehicle Capacity: 4
Media: 2D
Number of interactive Scenes: 5
Number of screens: 5