Treasure Hunt: The Ride, Cannery Row, Monterey, California
INTERACTIVE DARK RIDE
#supplying interactive technology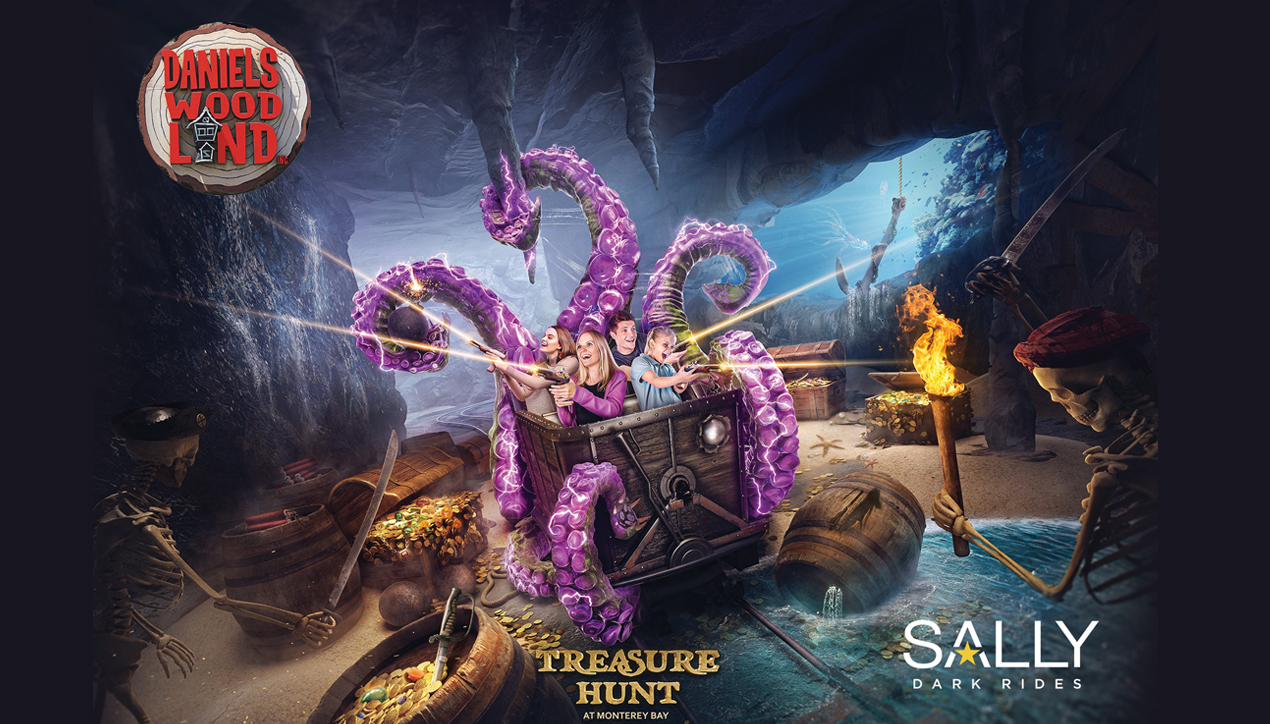 MIXED MEDIA DARK-RIDE, 2023 
Located on Cannery Row in Monterey, California, Treasure Hunt: The Ride is a standalone attraction with the same attention to detail, craftmanship, interactive technology and ingenuity found on destination theme park attractions. Guests take part in a modern-day pirate adventure in search of Captain Bouchard's lost treasure.
Created by Sally Dark Rides and Daniels Wood Land , the ride is designed to be a highly interactive experience, immersing guests in the world of pirates and treasure hunting. The attraction combines cutting-edge technology with immersive theming and interactive gameplay to create a truly unforgettable adventure.
One unique feature of the attraction is the ability for guests to purchase a Power-Up Token to make their treasure collectors more powerful, which gives a big advantage when it comes to collecting the most treasure and scoring the most points!
The Treasure Collector device now includes a new function that allows guests to quickly and easily collect treasure by simply holding down the trigger.
This feature adds an extra layer of excitement to the experience, allowing guests to compete with friends and family for the highest score.
KEY DETAILS
Design: Sally Dark Rides
Theming: Daniels Wood Land
Media Studio: Pure Imagination
Interactive System:  Alterface
Ride Vendor: Gosetto
Footprint:  790 m² ( 8500 ft²)
Throughput: 320 pph
Duration: 4 min (in ride)
Interactive device: Portable device
Number of Vehicles: 6 Trackless mystic mover
Vehicle Capacity: 4 players per vehicle
Media: 2D
Number of interactive Scenes: 4
Number of screens: 7
Physical targets: Yes
Hall of fame: Yes
Video Mapping: Yes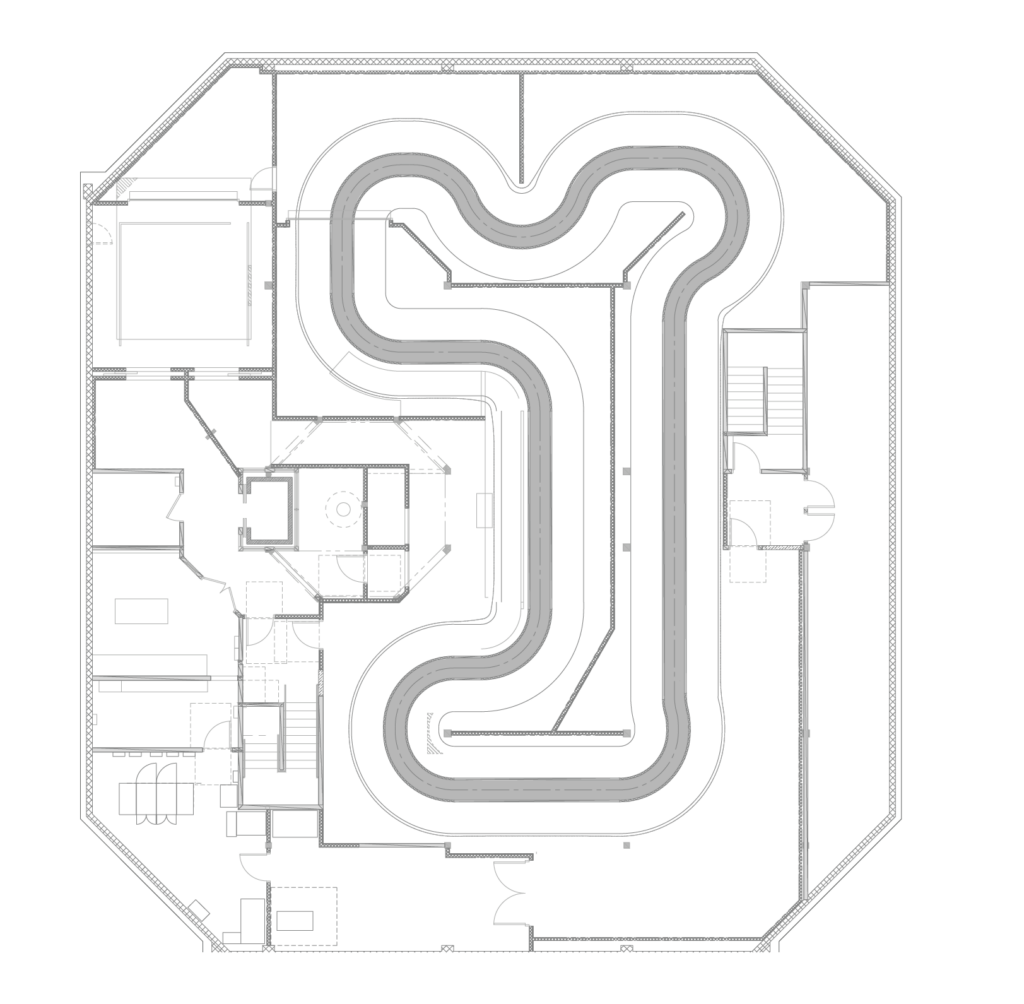 We really enjoy working with the Alterface team. They have provided interactive systems for almost a dozen of our dark rides to date. The interactive system they created over the years functions well and thoroughly engages guests on our dark rides. Alterface continues to push the boundaries of interactive gameplay and introduce new technology and elements with each new project.

Rich Hill, Chief Creative Officer with Sally Dark Rides
I've always been very confident in the theming aspects of the ride because that is where our company specializes. Any concerns about how the digital targeting would work were quickly squashed by the team of Francois, Brice and Nicolas at Alterface. They were extremely knowledgeable about the equipment, very diligent in their work, and unquestionably played a central role in the project's success!"

Jeff Moser, general manager for Treasure Hunt at Daniels Wood Land