VOLKANU, Quest for the Golden Idol, Lost Island, US
INTERACTIVE DARK RIDE
#supplying interactive technology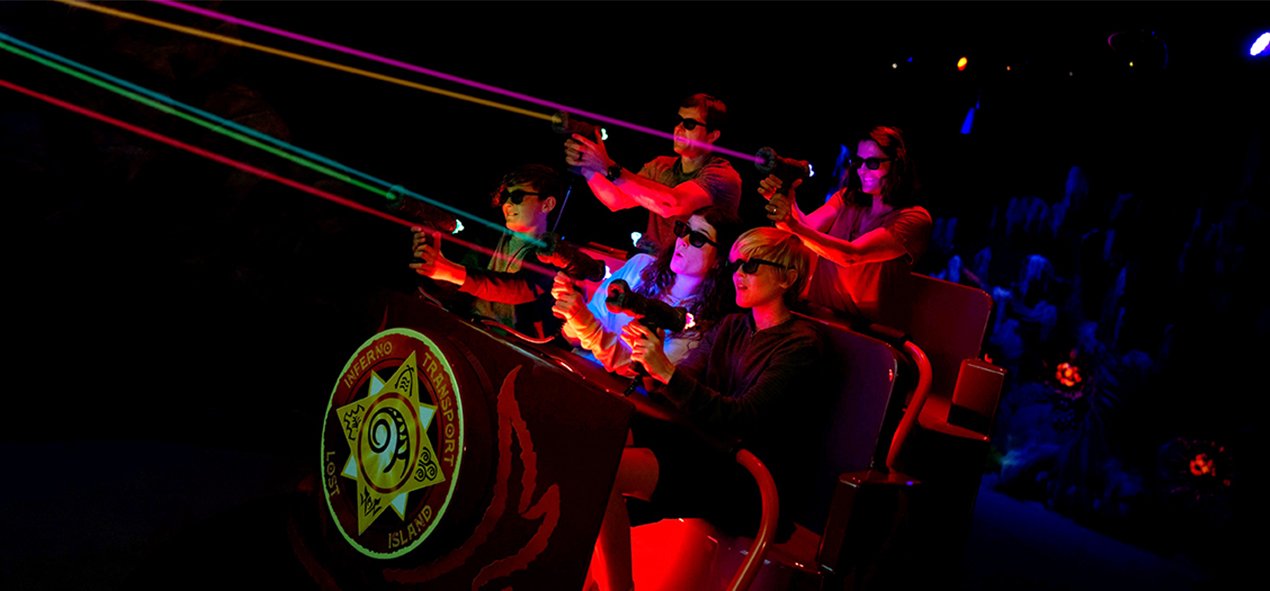 MIXED MEDIA DARK-RIDE, 2022 
Designed and produced by Sally Dark Rides, Volkanu: Quest for the Golden Idol packs a lot into four minutes! Seated in trackless 'Inferno' ride vehicles with added on-board motion, passengers experience interactive 3D media, dynamic scenery, animatronic figures and dazzling special effects. As they travel through the jungle landscape, riders will encounter lava scorpions, spiders and bats!
Guests are equipped with the powerful Thermal Blaster guns that are styled as if they are made from volcanic rock, with a crystal that glows a different colour for each player in every six-seater car. The crystals react when guests hit targets within the ride. In addition, the guns provide a special reaction when players strike secret targets. Both the shooting technology and the ride's interactive system were supplied by Alterface.
The result is an immersive attraction for all ages, fully integrated into Lost Island's mythical island storyline.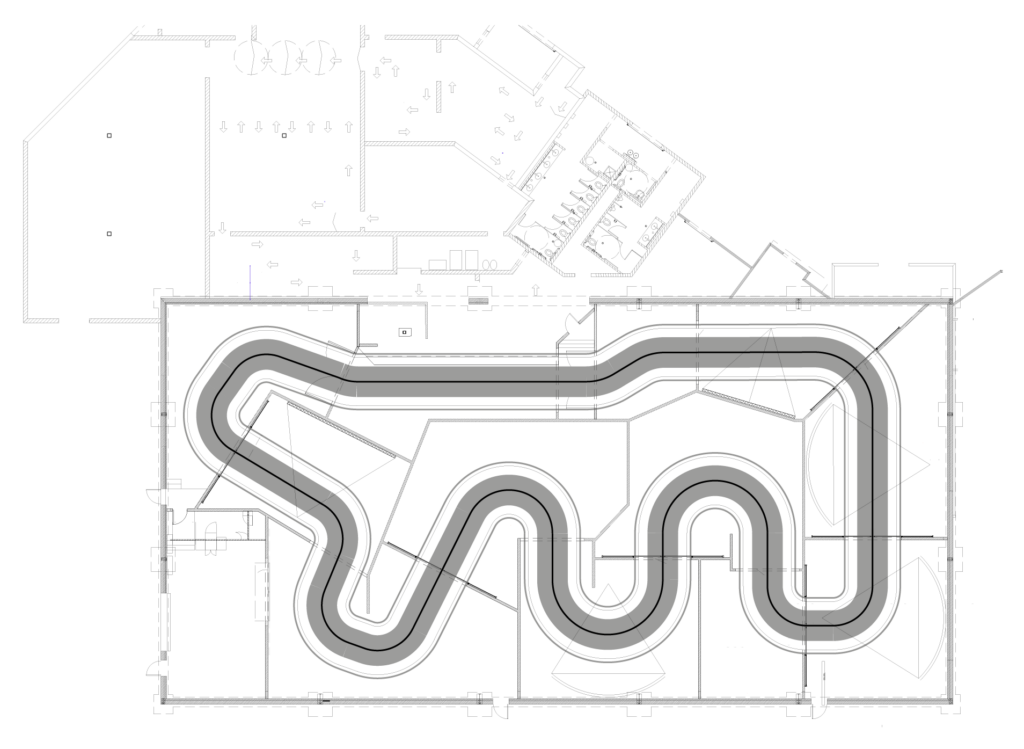 KEY DETAILS
Design: Sally Dark Rides
Media Studio: Pure Imagination
Ride Vendor: ETF Ride Systems
Footprint: 900 m² (9750 ft²)
Throughput: 327 pph
Duration: 4 min
Interactive device: Portable device
Number of Vehicles: 4 Trackless motion based
Vehicle Capacity: 6 players per vehicle
Media: 3D
Number of interactive Scenes: 8
Number of screens: 5
Interactive projection mapping: Yes
Physical targets: Yes
Hall of fame: Yes