Interview from the Belgian Entertainment Technologies 2022 publication
The Belgian Foreign Trade Agency regularly publishes sectoral publications. These analyse the specific characteristics of a given sector in Belgium and are illustrated with testimonials by major players in this market.
Released during a webinar on May 30, 2022, the sectoral publication "Belgian Entertainment Technologies" illustrates the pioneering and leading role that Belgium plays in the field of entertainment technologies. We're glad to have been included as an exemple of success story in Belgium! Hereby you can find the interview of our CEO Stéphane Battaille: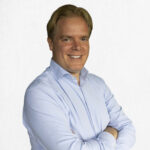 INTERVIEW WITH Stephane Battaille, CEO
Belgian Entertainment Technologies 2022 publication
Date: 30/05/2022
Pages: 38-39
Founded in 2001 as a spin-off of the University of Louvain-la-Neuve (UCL), Alterface provides both technology and turnkey solutions for the interactive attractions industry.
"Our technology and our one-stop turnkey solutions for media-based interactive dark rides and attractions in theme parcs have made us a worldwide market leader. We are a unique combination of technical specialists and creative talents working relentlessly together to create never seen before guest's experiences", asserts Stéphane Battaille, Chief Executive Officer of Alterface.
TECHNOLOGY PROVIDER AND CREATIVE PRODUCER
The Walloon company's main ambition is to bring people together and allow them to share experiences and emotions through interactive technology. To achieve this, Alterface can provide its customers with both technology and complete turnkey solutions.
"Eighty percent of our activities involve developing interactive technology to enhance end-user experience in theme parcs. Acting as external providers, we deliver our technology to clients such as Sally Dark Rides, a dark ride and animatronic manufacturing company based in the United States, to enable it to develop their attraction and serve the amusement park industry", explains Battaille.
The Walloon company's main ambition is to bring people together and allow them to share experiences and emotions through interactive technology.
Moreover, Alterface's technology is compatible with every type of interactive dark ride attraction and can therefore address all market segments. "Our technological solutions are flexible and versatile. Today, they are present in over 80% of all the interactive dark rides in the world", he continues. The company's versatility lies in one specific asset in particular. As a matter of fact, it is its signature patented show control management software SaltoTM that enables Alterface to successfully manage the different interactive components of an attraction. These include all types of outputs such as shooting, lightening, animatronics, special effects, as well as audio, image and video content.
"For the remaining 20% of our activities, we provide both the technology and the design aspects of the creation of an amusement ride. Sometimes, customers come to find us with only a space, a universe and nothing more!", the CEO says.
"For example, for the Polish Legendia Park, we supervised the total experience and designed a unique and advanced mixed-media dark ride around a wellknown Polish legend: the Basilisk. In order to do this, we developed a compelling story and offered an unforgettable experience for the entire family through technology. During the attraction appropriately called the "Basilisk dark ride", players equipped with Alterface designed laser devices have to shoot at physical targets and objects created by means of video mapping. With this kind of technology, we stimulate player action and engagement, thus increasing interactivity and user experience", adds Battaille.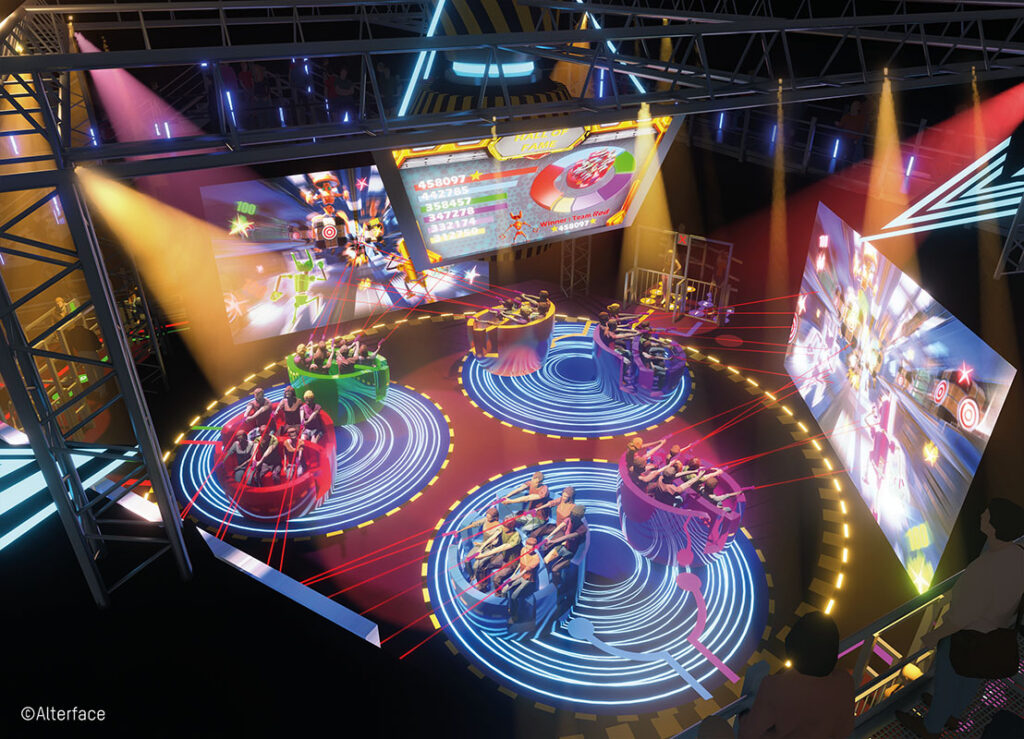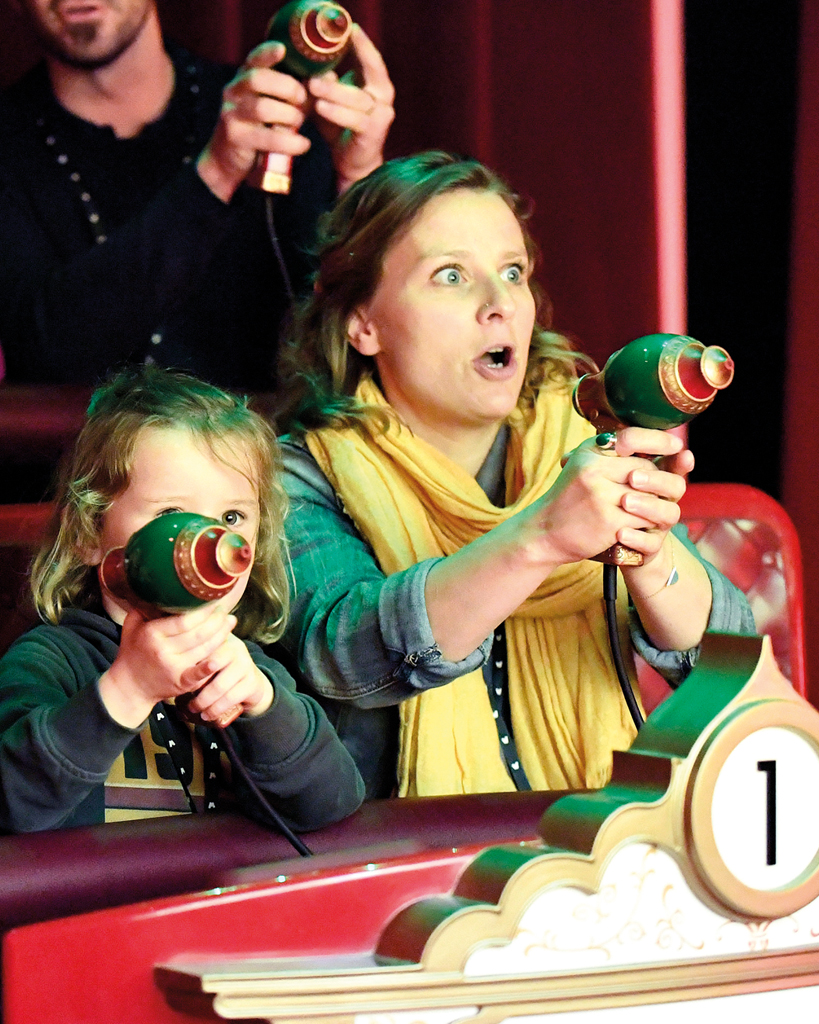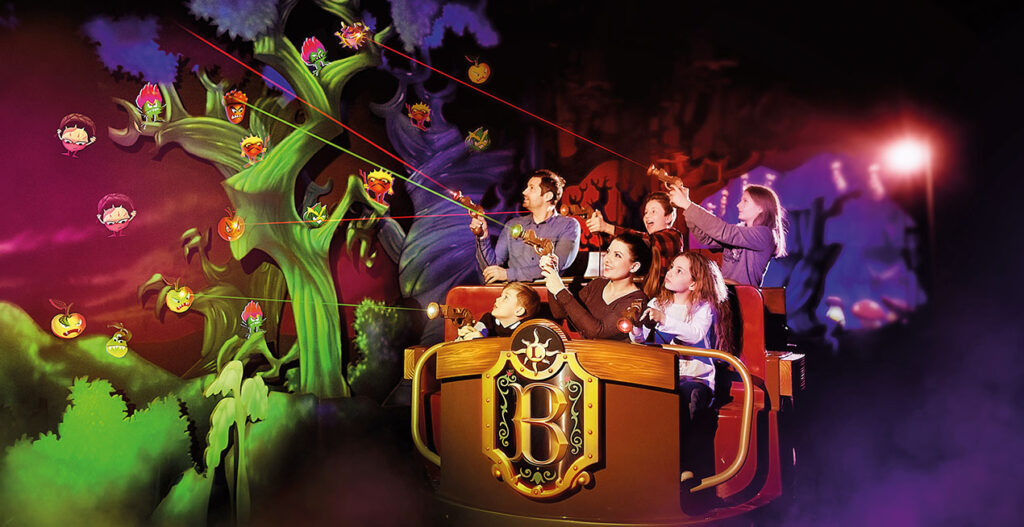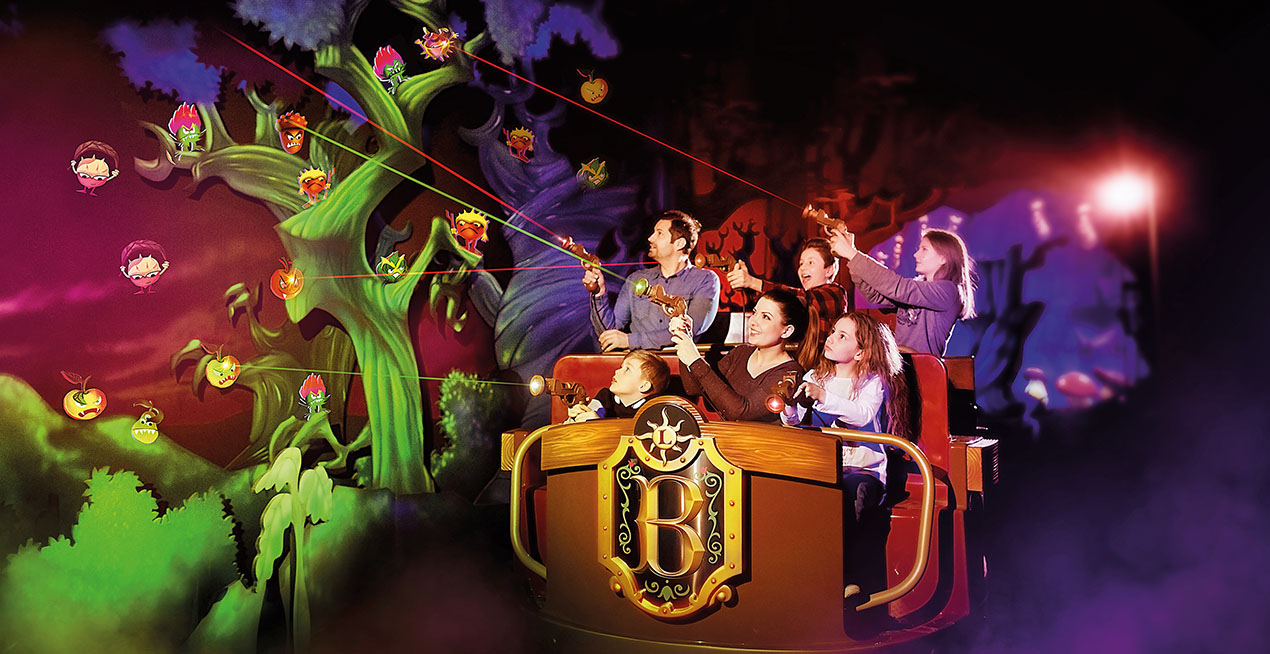 INFLUENCE OF THE VIDEO GAME INDUSTRY
In an increasingly virtual world, the video game industry is starting to exert influence on the interactive attraction industry. "Real-time media are almost inadvertently redefining the design, creative development, and fabrication processes for our entire industry.
Our technological solutions are flexible and versatile. Today, they are present in over 80% of all the interactive dark rides in the world.
However, producing real-time media is different to producing traditional attraction content", explains Battaille.
Be that as it may, the company's CEO believes the video game industry can offer opportunities to explore new real-time media in guest-facing attractions. "Following the mechanics and logics of video games storytelling and offering a more personalized experience to players allow an attraction to become more immersive and interactive", he states. "We firmly believe physical interactions in the real world will remain an essential part of the human emotional equilibrium".
Nevertheless, what is of paramount importance for the company is to keep bringing people together and enable them to share emotions while enjoying a collective interactive experience. "We conducted a research project on the use of virtual reality (VR) in amusement parks with the University of Louvain-La-Neuve (UCL) and came to the conclusion that this kind of technology impedes the ability of players to engage with each another emotionally", Battaille concedes.
WANDER
By merging the trend laid down by the video game industry with the immersive physical environment of the theme park industry, Alterface has become one of the biggest drivers of change in the On-location Entertainment industry. "We have developed a new technology named Wander that enables storytelling on a personal level throughout entertainment venues and attractions. Thanks to this technology, players can interact with live entertainment, solve puzzles and even find ways to impact other visitors' adventures", says Battaille proudly.
One of the first installations to use the Wander technology will be the Ubisoft Entertainment Centre, located in Beziers, France. "The three-dimensional storytelling firm, Storyland Studios, and leading video game publisher, Ubisoft, have designed this project. In the Ubisoft Entertainment Centre, visitors will be able to immerse themselves in interactive worlds from Ubisoft's iconic games franchises such as Assassin's Creed", he explains.
Alterface's can also be linked with stand-alone interactive attractions such as dark rides and, more recently, the award-winning attraction designed by Alterface: Action league. "Action League, the Interactive Revolution, is a stand-alone attraction where guests experience a unique mix of tournament, interactive gaming and multi-axis rotating motion. For this attraction, we have developed a unique turnkey ride experience that we have combined with advanced interactive shooting and show control technologies for a totally new and spectacular experience. For this attraction, we even won First Place for Best New Product Concept in this year's prestigious IAAPA Brass Ring Awards during the IAAPA Expo in Orlando, Florida", declares Battaille.
"Alterface will also provide their interactive systems for two new interactive dark rides developed by Sally Corporation: VOLKANU – Quest for the Golden Idol, one of the first major attractions to debut at the new Lost Island Theme Park in Iowa, and Treasure Hunt: The Ride, which will be located on historic Cannery Row in Monterey Bay, California. Finally, Wander will also be featured as part of a new educational project at Dierenrijk, a family zoo in The Netherlands. So, sit back and enjoy the ride!", concludes the CEO.