IAAPA Expo Europe is back with a bang this month in Barcelona. And it could just be the place to find the next interactive attraction to wow your guests. But before you go shopping on the show floor, here's some important things to consider, according to Alterface.
1) Think outside the Expo
Whilst the team from Alterface will be only too happy to showcase its interactive technology on booth #2-465 at IAAPA Expo Europe, nothing beats experiencing it in action in a real theme park.
Happily PortAventura World, approximately 90 minutes west of Barcelona, is home to Sesame Street: Street Mission. Opened in 2019, this Thea Award-winning attraction was created and produced by Sally Dark Rides. Alterface was honoured to be chosen by Sally to provide the SaltoTM system that guests use during the ride to shoot at cookies. Anyone familiar with Sesame Street, will know how much fun to expect. PortAventura will host several events before and after the IAAPA Expo including Monday's (September 27) EDUTour and Sustainability Day, plus the SATE Europe conference from the Themed Entertainment Association on September 30/October 1. Or you may wish just to visit in your own time to experience Sesame Street: Street Mission. Big Bird will be waiting!
2) Select the right show control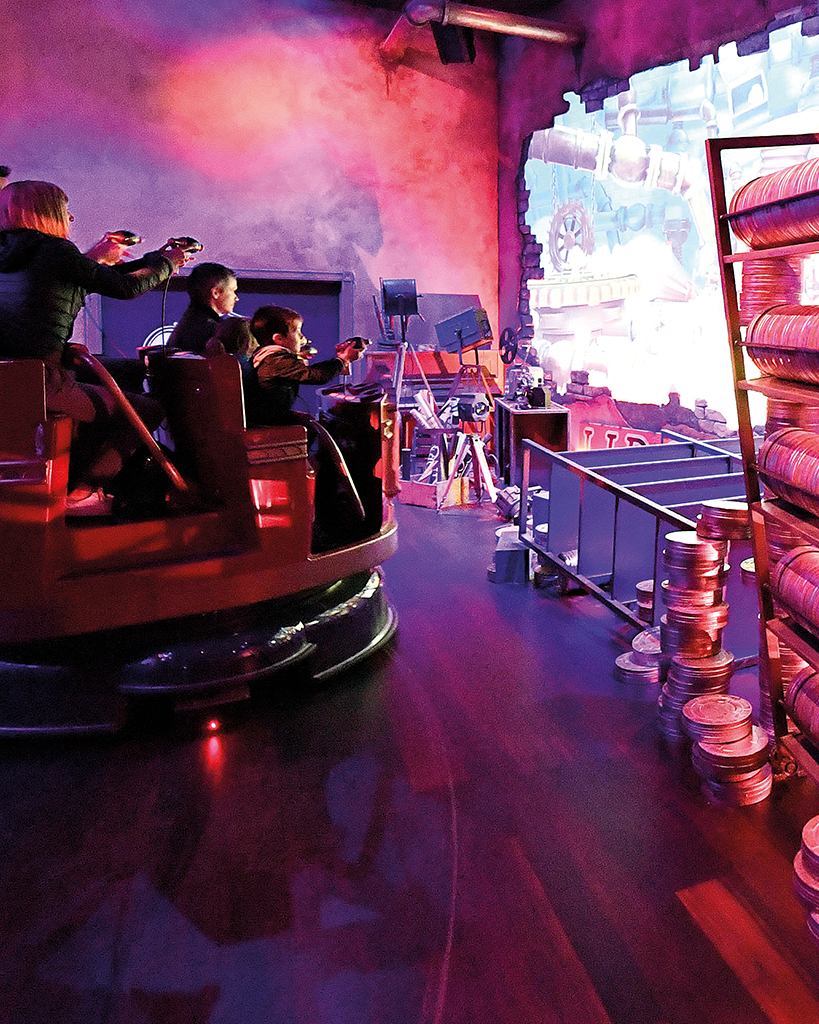 Street Mission is one of many award-winning dark rides Alterface has worked on over its 20 year history. The Belgian company's interactive technology can also be found at the heart of attractions such as Six Flags' Justice League: Battle for Metropolis rides in the United States (another Sally Dark Rides project), multiple Legoland Discovery Centre dark rides around the world, Maus au Chocolat at Phantasialand (Germany) and the Bazyliszek at Legendia (Poland).
Each of these rides immerses guests into the action thanks to the SaltoTM show control by Alterface. Originally a simple video player, showing the right movie at the right moment, this show control software has evolved over the past 20 years to become a real-time engine. Put simply, this makes it easier to work with other studios and content providers.
Just one year before the Street Mission recognition, another dark ride picked up a Thea Award. Popcorn Revenge, produced for Walibi Belgium by Alterface on a turnkey basis, integrates SaltoTM with the firm's Erratic Ride system to accommodate more movement and trigger effects over a non-linear ride path. Furthermore, this interactive ride was awarded a European Star Award and Best Use of Technology in the Park World Excellence Awards.
3) Interactive Vs passive attractions
"Interactivity is just one of the tools which helps attraction designers make sure that visitors feel involved in the experience," says Etienne Sainton, responsible for Product Management at Alterface. "This doesn't mean that you need to make everything interactive and that a non-interactive attraction can't be a good one."
However, interactivity offers several benefits:
It adds action in what could otherwise be too passive an experience.
It can give realism to the scenery and media content because you are able to interact with them.
It helps to guide the visitors by informing them what they need to do during the experience.
It helps to provide a sense of physicality to an attraction, an important consideration in today's increasingly haptic world.
4) Interactivity and storytelling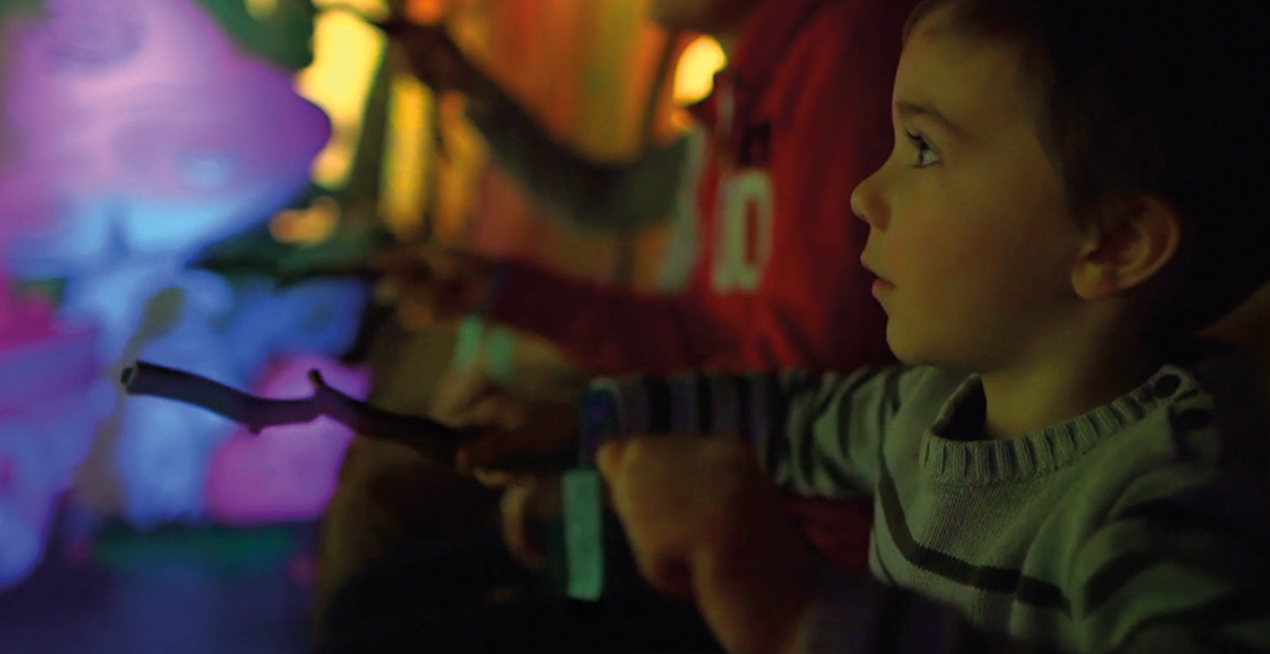 "Interactivity is part of the story," says Laurence. "It is like the sixth sense of the ride perception beyond the five senses. It gives power to the guest as they become a living part of the story." The future for many attraction experiences is a blending of digital, physical, visceral and emotional. Interactivity allows audience members to enjoy very personalised emotional moments. They become completely immersed in the adventure, creating lasting memorable experiences.
The ways in which we experience stories is affected by narrative methods such as non-linear, digital and interactive storytelling. By using a combination of different methods, we can engage guests even beyond the attraction itself, and acceleration of the adoption of new IPs.
In Popcorn Revenge, for example, visitors to Walibi Belgium will experience a fun world filled with cute characters. Yet beyond this there is a backstory to drive their behaviour, a story arc with a beginning, a little conflict and competition along the way, a crescendo and an end. By the time they step off the attraction, guests will hopefully have become so immersed in the experience they will snap up some of the bespoke Popcorn Revenge merchandise available in the gift shop.
5) The influence of gaming technology in interactive attractions
Video games and interactive attractions go hand in hand. That's because gaming fuses, storytelling, interactivity and technology – important ingredients behind some of the most compelling theme park experiences of recent years.
However, it is important to understand some key elements of game design, specifically how players engage with your story, before you apply those principles to attraction design. The challenge then is how to use game technology to enrich your attraction and offer something greater than some of its parts.
Here's an insightful quote from Disney Imagineer Asa Kalama, Executive Creative Director on Millennium Falcon: Smugglers Run: "I want an experience that takes place not on a screen, but in the terrestrial world. I think we'll get there, but it'll take a lot of trial and error." (As shared on Twitter by @InParkMagazine from #TEAsate in May 2021)
6) Interactive expertise matters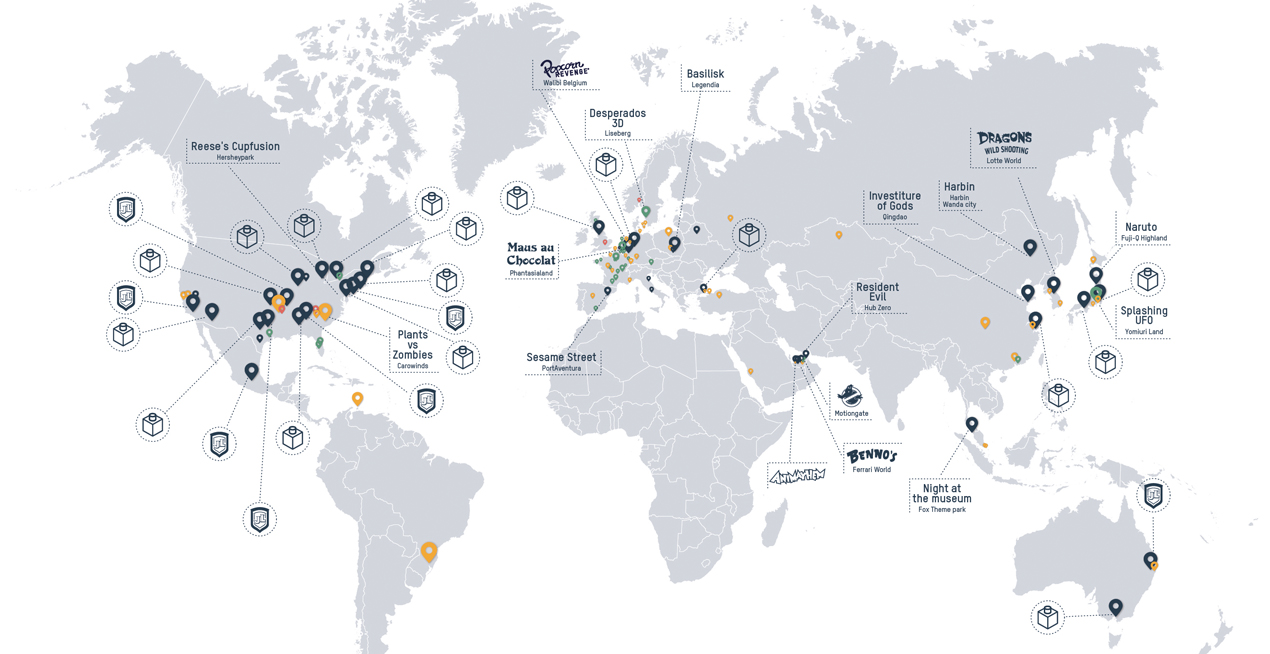 Celebrating 20 years of creating interactive experiences in 2021, Alterface made its name in the attractions industry with the Desperados interactive theatre, but began as a research project at the UCLouvain University, initially concentrating on gesture recognition technology. Today it is the world's leading provider of interactive attraction technology with over 211 projects (including 71 dark rides) in 39 countries.
"Every day we take pride and joy in being at the side of our partners and clients to create quality media-based interactive attractions which unite friends and families," says Laurence, who was there at the beginning back in 2001. "Our involvement can vary from one project to another, from providing 'just' the technology to producing complete turnkey attractions. Yet in every project we always strive to achieve a perfect balance between technology and emotions."
Laurence says she was honoured to be one of the judges earlier this year in the Storyland Studios Design Challenge. Like Alterface, the California-based design firm is also celebrating 20 years in business. "Storyland invited the next generation of storytellers to showcase their talent," she explains. "There were a lot of inspiring and creative ideas. I guess the best is yet to come."
7) Future-proof technology
"The multiple industry and fan awards are nice," says Stéphane Battaille, CEO of Alterface. "But the ultimate proof of our technology is provided by our many satisfied customers around the world, and more importantly their guests. Our team continues to invest in creative and technological developments to ensure each Alterface attraction will engage audiences for years to come."
Above all, says the Alterface CEO: "By adding Interactivity, we make your story alive."