IAAPA Expo 2021 was an incredible week for Alterface: we were recognised for winning first place in the Brass Ring Awards for Best New Product Concept for "Action League, The Interactive Revolution". Sally Dark Rides who once again chose Alterface to provide the interactive system for two new upcoming dark rides projects and the announcement of the partnership with Storyland Studios and Ubisoft for the first Ubisoft Entertainment Center.
ACTION LEAGUE, The Interactive Revolution

First place in the Brass Ring Awards for Best New Product Concept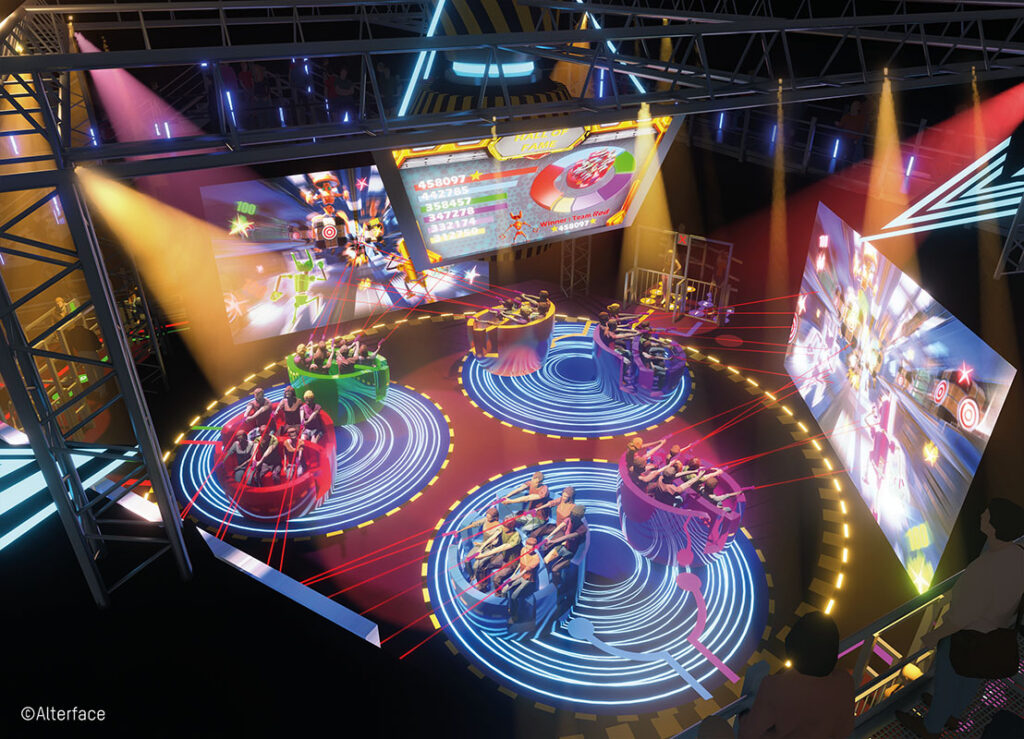 "We at Alterface are extremely proud to receive the Brass Ring Awards for Best New Product Concept." says Pim Dams, Sales Manager at Alterface "Action League is a stand-alone attraction where guests will experience a unique mix of tournament, interactive gaming and motion. I can not wait to install it anytime soon!"
This unique ride features a competition between multiple teams, up to a final winner. Surrounded by giant screens and an excited gameplay, participants enjoy a sensational rotating feeling whilst moving in-between games.
Action League is guaranteed fun and excitement for families, friends and colleagues playing in teams. Alterface combines its awarded turnkey ride experience with advanced interactive shooting and show control technologies for a totally new and spectacular experience.

>> MORE ABOUT ACTION LEAGUE >>
First implementations of the WANDER technology
During IAAPA, Alterface announced its Wander technology, which enables personal storytelling at the scale of an entertainment venue. One of the first implementations will be at Studios Occitanie Méditerranée. Alterface is partnering with leading video game publisher Ubisoft, along with Storyland Studios to launch the first 'Ubisoft Entertainment Center'.
The Ubisoft multi-brand themed entertainment experience designed by Storyland Studios is the first in a series of centers that will immerse fans and newcomers alike in fully interactive worlds based on Ubisoft's popular game franchises. "Working together, Ubisoft and Storyland Studios will be creating themed environments you can play. All thanks to Alterface, who developed this amazing technology". Ben Thompson, Chief Strategy Officer and Head of Global Clients at Storyland Studios.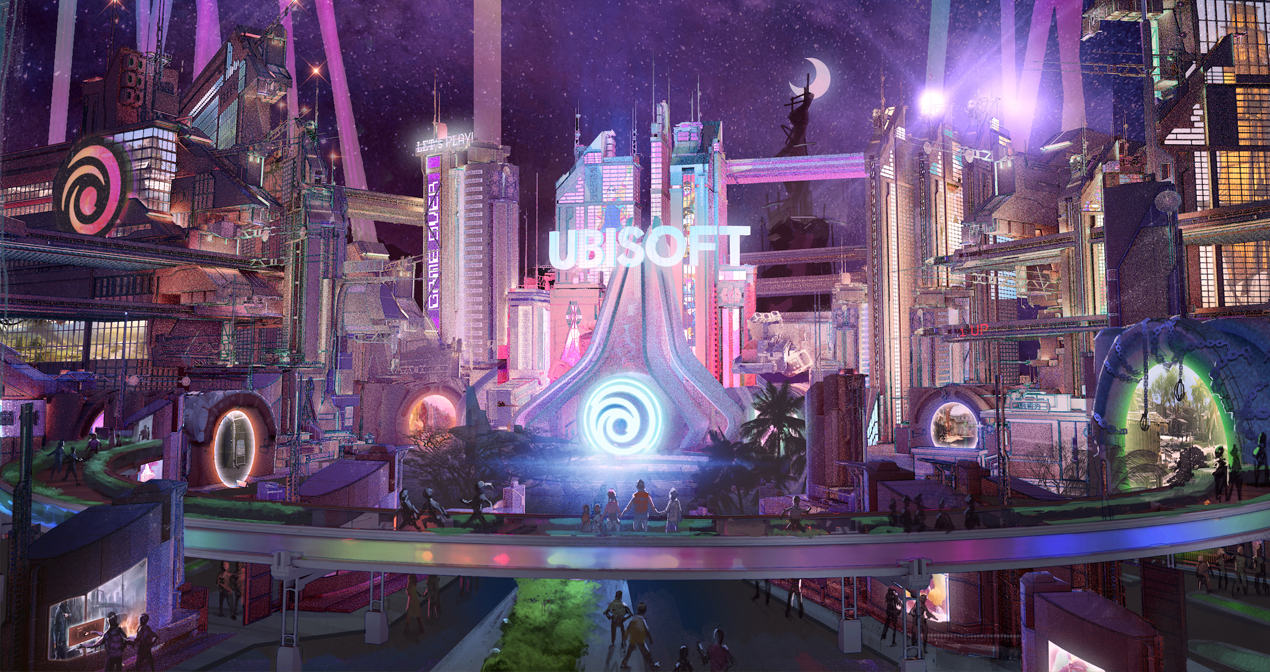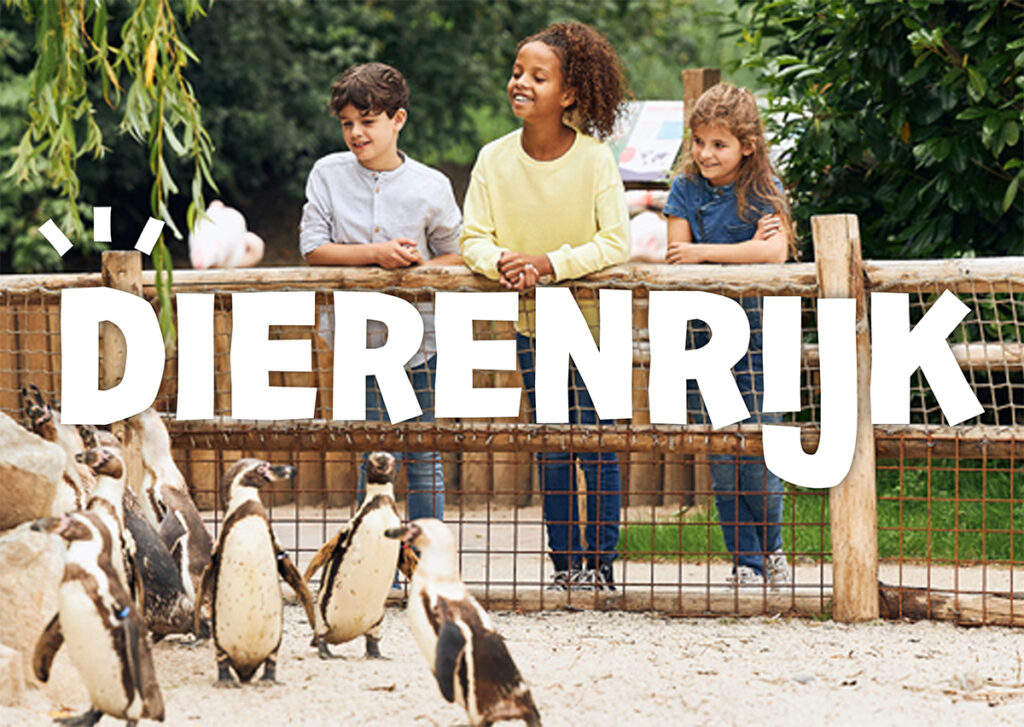 "But Wander is not only about activating Theme parks. It is completely scalable and the ideal product to empower any place, from small venues up to the largest theme park." says Stephane Battaille, CEO of Alterface.
Another implementation of the Wander will be in an educational project in the Dierenrijk zoo in the Netherlands.
"We discovered Wander a few months ago and we were enthusiastic from the start. We think it is a perfect way to add interactive and educational elements in our park. Something that really adds value to a guest's day in the park. We are looking forward to working with Alterface to create an unforgettable experience in our park in the foreseeable future." Peter van der Schans, General Manager Dierenrijk
Alterface's interactive system chosen by Sally Dark Rides for two upcoming new projects
Alterface is honoured to have once again been chosen by the incredible Sally Dark Rides team to provide the interactive system for their two new dark rides announced at IAAPA Orlando: "VOLKANU – Quest for the Golden Idol," one of the first major attractions to debut at the new Lost Island Theme Park, in Waterloo, Iowa and "Treasure Hunt: The Ride", which will be located on historic Cannery Row in Monterey Bay, California.