Highest number of target handling across dark ride attraction
Wavre, Belgium, 19 November 2019 – Following a successful first season of its newest attraction Reese's Cupfusion, Hersheypark recently hosted a TEA Mixer event. The interactive dark ride features a chocolate and peanut butter experience with multi-level gameplay. The attraction is located in Founder's Way of Hersheypark and is constructed by Sally Dark Rides, with Raven Sun Creative providing the creative design, and interactivity by Alterface. The all-new interactive gaming ride features the most targets in the world and six unique ways to play. Alterface is proud that its interactive game detection technology sets a new record in target handling.
The mission of Reese's Cupfusion is for riders to become agents, protect the futuristic factory and ensure the world is never deprived of Reese's peanut butter cups. "It's a sweet and full-sensory adventure for the entire family, which creates a unique and memorable experience. As our first story-based attraction, it offers multiple ways to play all year round." explains Vikki Hultquist, General Manager, Attractions & Entertainment at Hersheypark, after a first successful season.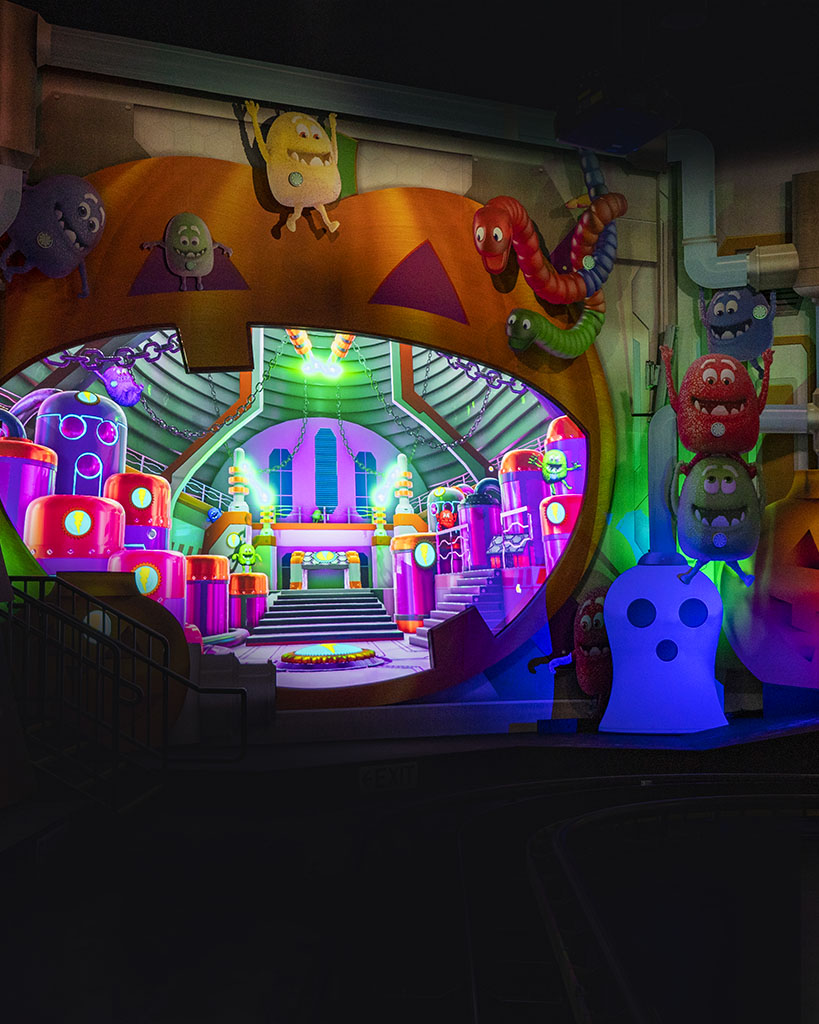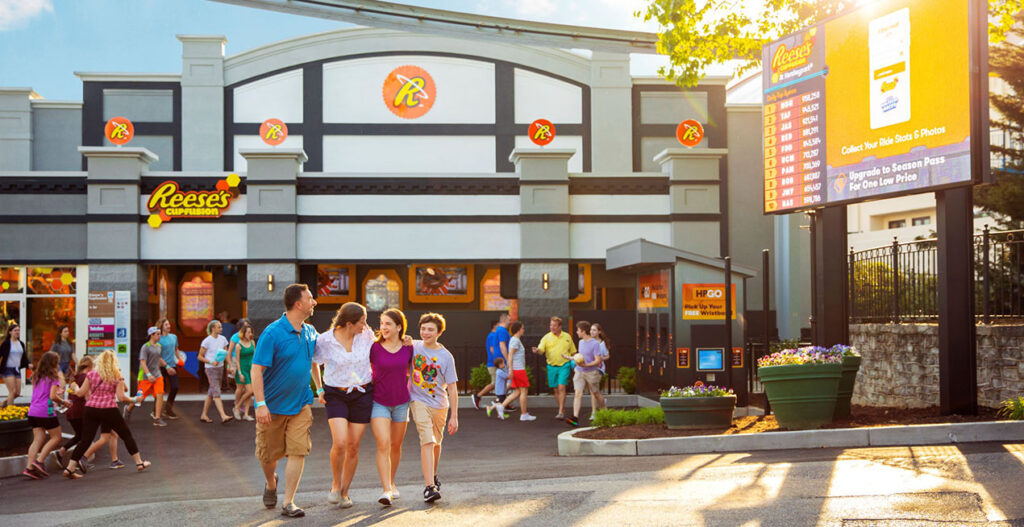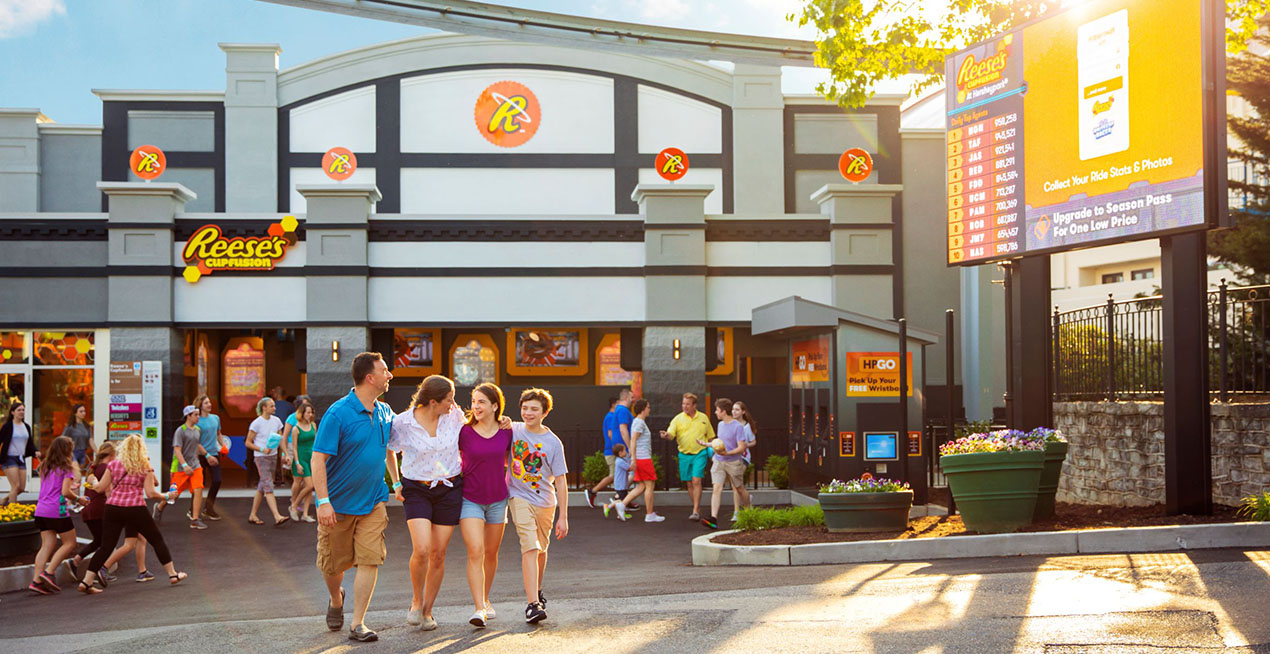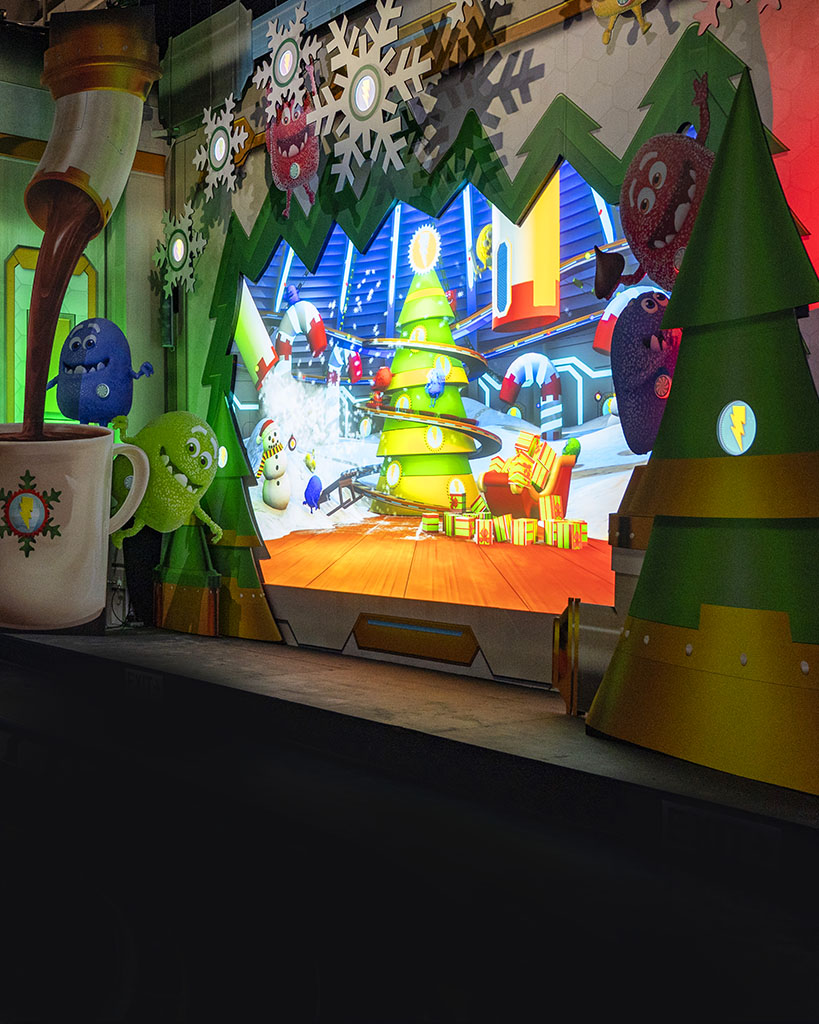 At the heart of Reese's Central factory is the legendary Crystal Cup, which collects and amplifies the love of chocolate and peanut butter to create Cupfusion energy that powers the factory. Reese's riders protect the Cup under the guidance of Commander Cup, battling against Mint the Merciless and The League of Misfit Candy, who are all out there to steal the Crystal Cup for their own evil purposes. These vicious intruders can be beaten by amplifiers at fixed-based targets, motion-based targets, small and large media screens, individual 'Easter Eggs' and cooperative group play that provide bonus points. By unlocking additional features, guests can beat their score with every ride and become a Reese's Legend in the Hall of Fame.
Alterface interactive technology to handle most targets
Rich Hill, Creative Director, Sally Dark Rides comments: "Early on, Hersheypark made 360 degree gaming and collaborative gameplay a priority for their new dark ride. The ride is a big step forward for interactive dark rides as there are more targets in this ride than any attraction in the world! We used Alterface's technology as we typically would in any of our rides. The true test for Alterface's system was being able to handle as many targets -practical targets, small media targets on monitors and large media targets on screens- and it performed really good; as we expected it to!"
Alterface's detection system is based on Salto™ show management technology, which manages complex gameplay and interactions, seamlessly guiding guests throughout the entire ride. This powerful platform controls all types of output like shooting, lightening, audio, animatronics, photo and video content. It has proven its value across many successful and awarded attractions worldwide.
Benoit Cornet, CEO and Founder of Alterface, concludes: "It's always a pleasure to work with the Sally team, Reese's Cupfusion is again a wonderful example of how interactive dark rides create fun for the entire family, yet still challenge individual players. At Hersheypark, families emotionally connect with the Reese brand and enhance this as they get immersed into a compelling adventure. As true Belgian chocolate lovers we fully empathize with this creative and fun experience!"