A Highly Interactive Thrill Ride, Coming soon to Suzhou Paradise Forest World
Alterface, a pioneer in interactive attractions, is thrilled to announce the forthcoming opening of the first Action League™, Interactive Thrill Ride in China, scheduled to open in Suzhou in May 2024. This marks a significant milestone, as the Action League™ Compact Edition empowers family entertainment centers (FECs) and malls to provide their visitors with highly interactive and competitive ride experiences.
Compact and Affordable Excellence
This patented interactive tournament is based on a totally new formula where multiple teams compete against each other up to a final winner, featuring an ultra-dynamic multi-axis rotation. Guests will enjoy the excitement of interactive shooting, competitive gaming, and the sensation of a rotating platform, making this thrill ride a must-experience for all ages! Its recognition with the Brass Ring Award in 2021 further established its status as a pioneering concept.
The Action League™ Compact Edition stands out for its capacity to provide high levels of interactivity in a cost-effective, space-efficient package, while also boasting easy installation and operation, making it a great fit for family entertainment centers (FECs) and malls.
In collaboration with our partners in China, Jiangsu Boren Culture Technology, Alterface proudly presents the Action League™ Compact Edition as a turnkey solution. The first Chinese installation is strategically placed at the Suzhou Paradise Forest World, set to open its doors in May 2024. With a compact footprint of approximately 202m², this thrilling attraction can accommodate up to 288 riders per hour.
Popcorn Revenge® Hilarious IP Takes on the Action League™ Compact Edition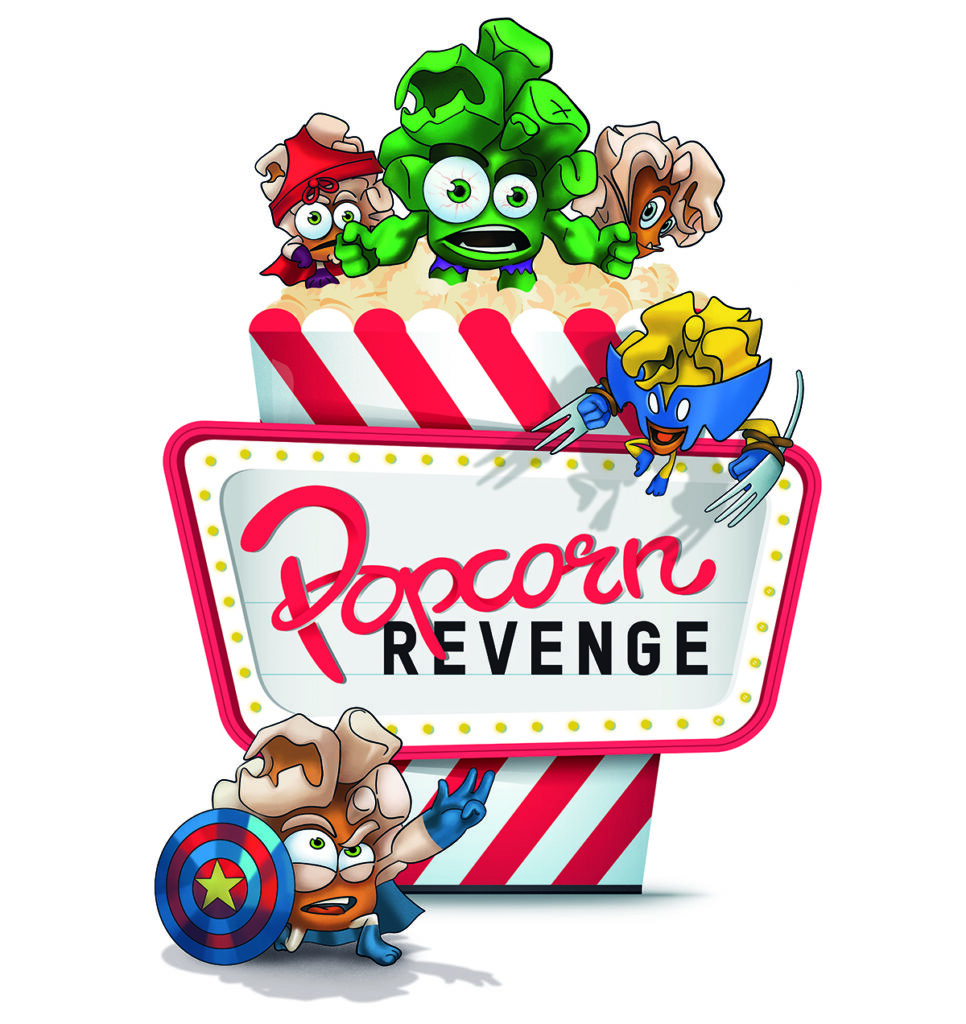 The Action League™ Compact Edition is not merely a thrilling ride; it's a complete package enriched by Alterface's beloved Popcorn Revenge® IP. This hilariously endearing IP has already captured the hearts of audiences worldwide, from Belgium to Denmark, to Japan, and soon in China. Offering an accessible yet highly challenging gameplay, this attraction allows anyone to jump right into the action without the need for training or extensive explanations.
The universal appeal of the Popcorn Revenge® IP sets it apart, making it the perfect fit for both teenagers and families with young children. Step into the comically chaotic world of 'Popcorn Revenge,' a universe that seamlessly blends humor and excitement. This promises an unforgettable adventure for guests of all ages, ensuring laughter and entertainment for everyone who dares to take on the challenge.
Stephane Battaille, CEO of Alterface, expresses his excitement, saying "I take immense pride in seeing Popcorn Revenge® IP conquering the world, especially as an integral part of this groundbreaking concept that is the Action League, Interactive Thrill Ride!"
A Core Attraction
Situated within the extensive Suzhou Paradise Forest World, the Candy World stands as a three-story indoor family entertainment destination. The Action League™ Compact Edition, conveniently positioned in the atrium on the first floor, takes the spotlight as a core experience and a key differentiator for the park. In perfect harmony with the park's Candy Paradise theme, it promises an exhilarating interactive adventure suitable for all ages. This semi-open attraction captures visitors' attention, drawing them into an interactive and joyful competition. With its innovative concept and open layout, players not only relish the excitement but also invite fellow mall-goers to partake in this unique tournament-type attraction.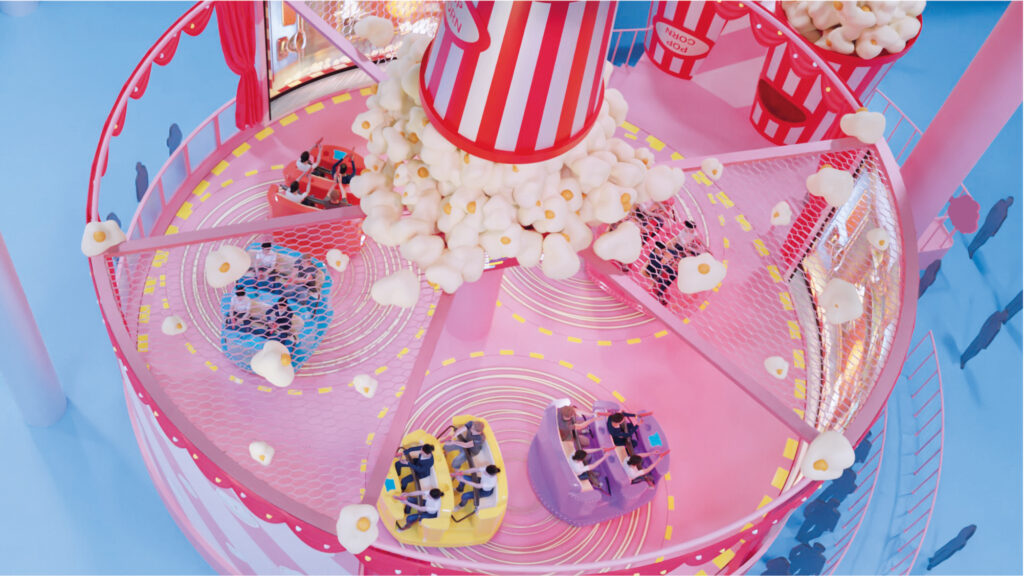 Opening New Horizons
This installation marks the start of an exciting new chapter for Alterface and the Action League™ product line. Our objective is to introduce this one-of-a-kind experience to multiple locations, expanding our reach and providing high-quality entertainment to smaller venues such as FECs and malls.
As Mr. Gu, CEO of Boren, expressed "We envision this collaboration as a new beginning, with the goal of not only successfully implementing this product but also creating a thriving business around it. During the project's execution, we will actively promote the product, and we have ambitious plans to expand its presence across multiple locations. We foresee numerous opportunities for future cooperation and growth."
In a landscape where such highly interactive thrilling rides are a rarity, Action League™ Compact Edition stands out as an exceptional proposition, providing FECs and malls with a unique and unprecedented experience for its visitors.