In a pioneering stride towards innovation, Alterface proudly unveils "Moviemax," a breakthrough compact interactive attraction set to revolutionize entertainment on the go. Conceived by Léo VERSTIGGEL, Moviemax showcases Alterface's ability to craft tailored solutions for varied client demands.
The attraction's ingenious design, unveiled from a simple container, transforms into a beautiful compact setting reminiscent of a vintage Hollywood movie theatre, complete with an abundance of classic light bulbs and iconic marquee signages. The setting features ticketing, a photo booth, a queue line, and seating for twelve.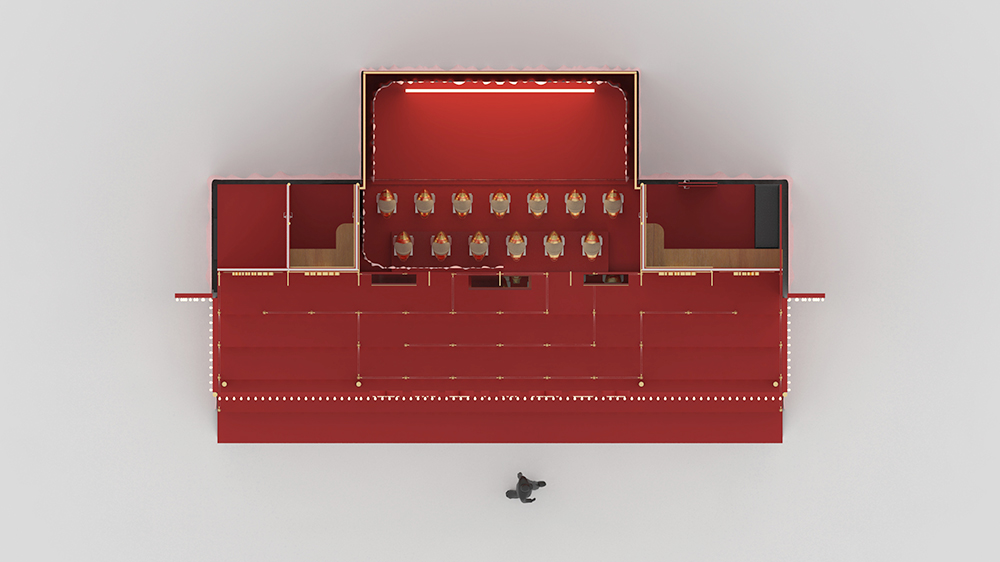 Moviemax offers a unique choice between four films, catering to a wide range of audiences, from families and children to teenagers. Notably, Moviemax incorporates 3D technology and a range of special effects, including wind, water, stroboscopes, and smoke, enhancing the immersive experience.
This cost-effective attraction, uniquely adapted for fairs and itinerant events, boasts an easy setup requiring just 2 to 3 hours and minimal operator involvement, translating to lower operational costs.
As for its initial debut, Moviemax will make its first appearance at the Quinconces Fair in Bordeaux in March, followed by the Attractive Fair in Nancy in April. It will then delight visitors at the Saint-Tropez amusement park (AZUR PARK) throughout the entire summer season, and finally return to Bordeaux in October.